KIB Newsletter October 2022
International Trade Webinars & Events – diary dates:
IMPULS Project Update
Virtual Pitch and Match Session Programme:
A series of virtual matchmaking events to enable businesses to make contacts in England, France and other European countries. If you're interested in making international connections to explore collaborations, partnerships or joint working, then please sign up for this free programme of activities:
| | |
| --- | --- |
| | |
| Health & Social care – connect with other participants of the SEHTA International Medtech Conference. | 13-14 October 2022 |
| Biotechnology – connect with other participants of the BioFit conference. | 29-30 November 2022 |
| 'All things Health & Life Sciences' – a final chance to connect with businesses, academics, healthcare specialists on both sides of the Channel | 19-20 January 2023 |
How to participate:
Click here to visit the matchmaking platform and create a profile (you can upload images, videos and other information to showcase your company or your offer)
Check the session dates above and indicate your availability for meetings on the platform
Book 121 meetings with other participants on the platform
To find out more about the IMPULS project please click here.
SEHTA 2022 International Medtech Expo & Conference, Thursday 13th October 2022, London
The SME focused healthcare event driving collaborations between Business, Care & Clinicians & Academics
Please contact us if you are interested in a discounted entry rate available through the IMPULS project.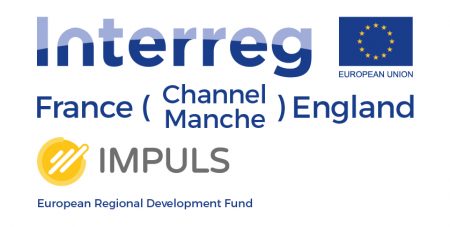 Health & Life Sciences Update
BEHEALTH 2022- Online International Event in Healthcare
This online event focuses on accessing global health industry opportunities and matchmaking will enable you to meet with other entrepreneurs in the health field.
The 5th edition of this event will bring together companies, organisations, universities, and public entities, which is the perfect environment for international partnerships, resulting in increased health-related economic competitiveness.
Find out more by  clicking here to visit the event website.
HealthTech Innovation Days 2022, October 13th-14th, Paris (and Hybrid Option)
Take part in private meetings, roundtable discussions and networking events.
Meet innovative European heathcare companies, industrial & pharmaceutical
groups and international investors
Sector focus: Biotech, Medtech, Innovative services, Digital Health
SEED is coming to an end…
The South East Export Development (SEED) project has helped small businesses from East Sussex, Kent & Medway, Essex and South Essex to access new markets and make new virtual connections overseas, through the delivery of a series of Virtual Trade Missions and free activities for businesses within the Food & Drink, Health & Life Sciences, and Digital & Creative sectors.
Completed programmes to date include the following:
HOFEX – Hong Kong (Food & Drink)
United Arab Emirates (Food & Drink)
Ireland (Health & Life Sciences)
The remaining SEED programmes currently being delivered until the end of October 2022 are for markets focusing on the UAE, Malaysia, Canada (Health & Life Sciences), Canada (Digital & Creative), and the Philippines, Vietnam (Food & Drink).
We have a number of market insight reports available for the following sectors and markets:
Digital & Creative – Canada
Life Sciences – Canada
Vietnam – Food & Drink
UAE – Food & Drink
UAE Life Sciences
Malaysia Life Sciences
Let us know if you're interested in receiving a copy.
Please click here to find out more about the virtual programmes of activity delivered as part of the SEED project.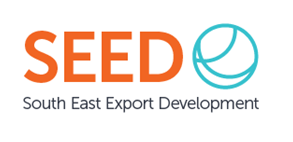 Reconnect Across the Channel
We are pleased to invite you to a Rugby & Business event in Armentières (near Lille, North of France), organised by the Hauts-de-France Region, within its partnership with 'France 2023', official organisers of next year's Rugby World Cup, and with the support of the British Embassy in Paris and multiple other partners.
Because we believe that strengthening business relations also happens on the pitch, join us on Saturday 22nd October and take part in a UK business delegation visit to Northern France. It will combine Franco-British business networking and experts' insight into cross-Channel trade challenges (tax representation, customs issues, dealing with controls, market access etc.), in addition to attending a great Franco-British Rugby event.
For companies travelling with organisers' buses from Kent: travel, accommodation and food are all paid for. But the event is also open to all other companies in the UK. Business representatives will have to pay for their return trip to Armentières, but once there, accommodation and food costs will be covered.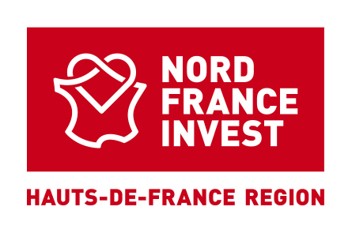 Introducing the UK Trade & Export Finance Forum 2022
Registration Now Open – Thursday, 17 November 2022 (London)
The UK Trade & Export Finance Forum brings together finance and business leaders for a full day of presentations, case studies, panels, workshops and networking, covering the latest developments in export and trade finance. Whether you are a UK supplier looking to export overseas or an international corporate seeking long term financing, this forum will provide you with insight and business connections to support you in your export journey.
What to expect?
• The opportunity to meet with decision-makers at major global companies to discuss their supply chain needs and procurement processes.
• Insights from leading trade finance experts and policy-makers on market and sector trends.
• Connect with your regional Export Finance Manager and International Export Finance Executives to find out how UKEF can support you to succeed overseas.
• Unparalleled networking and a range of sessions including workshops, one-to-one meetings, panels and case studies.
Who should attend?
• UK exporters of any size looking to expand their presence internationally.
• International corporates seeking finance.
• Banks, private lenders or insurers, and legal firms.
• Trade, business, and policy organisations.
Please click here to find out more and register.
Please note: All registrations will be subject to review by UK Export Finance.
Grow your business with Coupang
12 October – Increase sales and reach new customers with Coupang – one of the largest marketplaces in South Korea
Join this webinar to learn more about Coupang, one of the largest marketplaces in South Korea.
Coupang is offering an Ask Me Anything session for UK brands on how to sell your products in this exciting market. – the 5th largest retail ecommerce market in the world.*
With over 18.1 million active customers, Coupang is Korea's most used retail app with the most transactions.
Coupang helps sellers with no sign up fee and no Korean documents needed to get started, its seller management portal in English, and expert help in translation and FBA through their Service Provider Support service.
Please click here to find out more information and to register.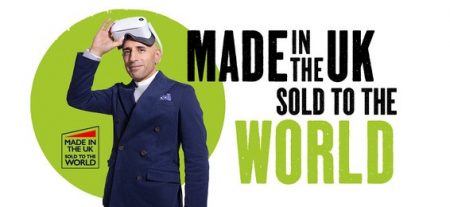 Beware of Export Scams!
The DIT team in France has asked us to remind companies to be extra vigilant when dealing with enquiries from France as there are a number of scams and fake emails circulating. If it seems too good to be true it probably is, but please check email addresses of any correspondance with French distributors / retailers etc. very carefully.
Do get in touch if you have any concerns!