KIB Newsletter November 2019
Going Global Live 2019
Going Global is the leading exhibition dedicated to providing businesses with absolutely everything they need to expand internationally and trade overseas. Jam-packed with industry-leading experts, content-rich seminars, unlimited networking opportunities, interactive masterclasses & over 150 of the world's most innovative exhibitors, Going Global Live 2019 is set to be the biggest and best edition so far. This free event takes place on 27 & 28 November at Excel in London and it's well worth a visit to help your company with its international ambitions!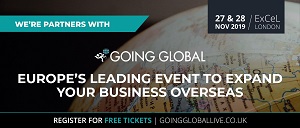 Diary Dates:
International Trade Events in Kent (and a few nearby!):
Brexit Preparation & Guidance
Although the UK will no longer be leaving the EU on 31 October, it is still well worth making preparations to ensure that your business is ready for when Brexit happens:
The British Chamber of Commerce (BCC) has compiled three Guides to help businesses understand the changes to Rules of Origin, Tariffs and Custom Declarations in the event of a No-Deal Brexit.
The Guides help you learn what these changes are, how they apply to you and what might be different. If you have specific questions then your local Chamber of Commerce can help.
Custom Declarations
How UK businesses will need to change the way they import and export goods in the event of leaving the EU Single Market.
Please click here to download the guide.
Certificates of Origin
Where are your products from? Sounds simple, but can be very complicated. Learn how this is determined and what will change.
Please click here to download the guide.
Tariffs
A no-deal Brexit would mean a new set of tariffs and commodity codes which could apply to both UK imports and exports.
Please click here to download the guide.
Brexit Advice:
A number of updates and briefings have also been published to help businesses prepare as best they can: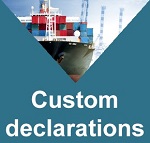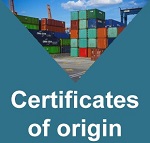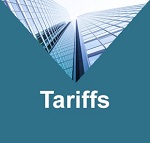 Coming Soon: Pilot Export Projects
Kent County Council and the KIB partners have secured funding from the Interreg Europe 'SME Internationalisation Exchange' Project to pilot 2 initiatives in Kent to help local firms with exporting:
An 'Export Manager' Scheme which will finance human resource (a staff member of an external expert) to work with a company to drive forward the international side of the business.
An 'Export Cluster' to enable a group of Kent companies to work together to bid for international contracts together.
We're working on the details behind the scenes and look forward to sharing information shortly!
Export Research – Can you help?
The Kent Business School is carrying out some research into how decisions are made in SMEs regarding internationalisation (primarily importing/exporting) and how an extended period of uncertainty in the external environment impacts such decision-making.
If you are a manger in a company involved in international trade activity, could you spare a few minutes to take part in an interview with the Kent Business School?
Please contact Georgie Kemsley if you would be able to assist.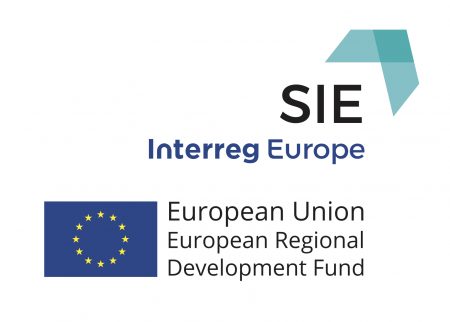 Innovate2Suceed is a programme designed to drive business growth by harnessing innovation.
The programme is run by our partners from the University of Greenwich and is aimed at ambitious companies who want to unlock their innovation management potential and to internationalise.
The programme offers up to 7 days of one-to-one, bespoke support to help you tackle challenges in your business and find innovative solutions to overcome these.
For more information click here.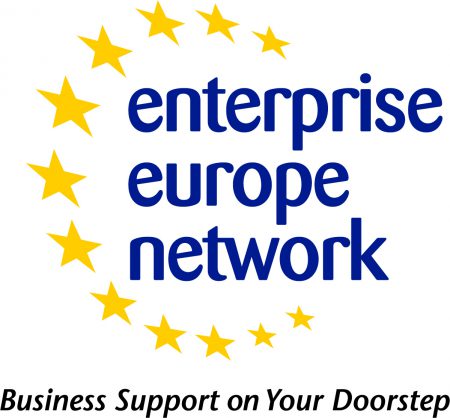 Boost4Health Project Update
Boost4Health Grant Funding comes to an end!
Our Boost4Health project is coming to an end. We've helped over 40 Life-Science companies in Kent through coaching, workshops and micro financing including travel grants, market insight grants and product validation grants. Although the funding has come to an end, we still have excellent links to Life Science clusters in mainland Europe so if you need help finding contacts in these markets then please let me know.
Kent County Council becomes a member of the Council of European Bioregions (CEBR)
As a legacy of Boost4Health, Kent County Council has become a member of CEBR. This network of Life Science clusters and regional ecosystems across Europe represents over 40 subscription members and hundreds of cluster partners across the world. CEBR represents and supports a critical mass of SMEs, and hundreds of universities and research centres. Through membership of CEBR Kent joins CEBR's mission to be part of a European platform for cluster/network development & collaboration and to increase the visibility of Life Science clusters and participate in joint activities to support SME development.  In short, if you need contacts in mainland, Europe, Kent now has access to a wide network of Life Science clusters!
Additive Manufacturing for Medical Devices 2019, 3 -4 December, London
Join 80 medical device manufacturers for two days of facilitated collaboration aimed at addressing the regulatory and technical challenges surrounding 3D printing.
By bringing together the industry to collaborate, share information, and work together, this event aims to advance the use of 3D printing for all medical devices – from orthopedic and cranial implants, to surgical instruments, dental restorations, and external prosthetics. Find out more here.  
Global Business Innovation Programme in the field of AMR (Antimicrobial Resistance), 8 – 13 March 2020, Germany and Switzerland.
Innovate UK, working with Enterprise Europe Network (EEN) is delivering a series of Global Business Innovation Programmes for UK SMEs to help develop strong relationships with international businesses and research partners to foster collaboration, innovation projects and knowledge exchange. This opportunity is aimed at UK businesses that have a specific interest in Germany and want to initiate joint technology development and commercialisation partnerships with German organisations. It will focus on diagnosis of infections – see the flyer attached for more details – Deadline for final online full application: Monday 2nd Dec.
SEHTA's 2020 International MedTech Expo & Conf – 26 March 2020, London – Early Bird Rate available now
This SME focused healthcare event drives collaborations between business, care & clinicians & academics. Aimed at SMEs, corporates, academics & NHS healthcare providers this conference helps delegates understand the challenges of accessing the NHS. In addition to finding funding opportunities; navigating regulatory, legal and IP issues and identifying current clinical challenges in the NHS. Find out more here.