KIB Newsletter February 2020
Innovative Sector Exchange (ISE) Project Update
Through the ISE project, Kent County Council and Kent Invicta Chamber of Commerce are organising the following events in early 2020 in which Kent companies can participate:
A Digital & Creative sector Cluster meeting in Lille from 12-13 February. This will be a chance for digital & creative companies in Kent to focus on joint working & collaboration opportunities on the theme of Smart Cities with businesses from France, Belgium & the Netherlands.
Visit for manufacturing & engineering companies the to the Kortrijk, Belgium to see the inspiring 'Factories of the Future' initiative in West Flanders. 6 March.
A visit for Kent's agri-food businesses to the Tavola fine food & drink trade show in Kortrijk from 16-17 March
The ISE Innovation Summit in West Flanders on 24 March with keynote speakers from several global companies and a chance to interact with businesses and contacts from Kent's neighbouring European regions.
Participation in an Innovative Ingredients event for the ISE Food & Drink Cluster companies in Ghent on 28 April
These events are all free of charge and further details will be available on the ISE website – please click here to visit the site for more information.
Horecava 2020
A group of Kent food & drink businesses attended the Horecava trade show in Amsterdam in January to see the latest trends in the Hotel, Restaurant & Catering sector. They also met with companies from Flanders and the Netherlands and the East of England and gained valuable insight into the Dutch market from industry experts.
Book a free 121 Diagnostic:
Kent businesses still have time to request a 121 innovation & internationalisation assessment with an international trade expert from Kent Invicta Chamber of Commerce which will give you some practical recommendations to help your business grow.
For more information about ISE Project please email Natasha White or visit the project website: www.iseproject.eu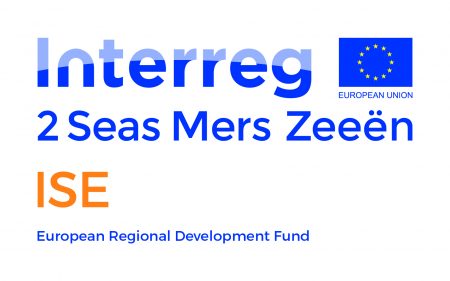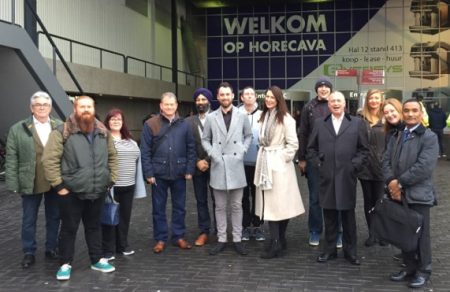 Diary Dates:
International Trade Events in Kent (and a few nearby!) for early 2020:
3 February, KICC, Incoterms Training, Ashford. More information & register
11 February, DIT, Export Pricing in International Markets, Guildford. More information & register
12-13 February, ISE Project, Digital & Creative Cluster Event: Future Collaboration, More information & Register
13 February, KICC, Letters of Credit Demystified, Ashford. More information & Register
27 February, KICC & HSBC, Preparing for a new Trading Environment, Ashford. More information & register
4 March, EEN, Futurebuild International Matchmaking, London. More information & register
5 March, DIT, Building Resilience for International Growth, Maidstone. More info & register
6 March, ISE Project, Visit to Factories of the Future, Kortrijk, Belgium. More information & register
10 March, KICC, Incoterms Training, Ashford. More information & register
11 March, DIT, Web Optimisation for International Trade, London. More Information & register.
11 March, DIT, Latin America and the Caribbean UK Roadshow, London. More information & register.
12 March, DIT, Routes to Overseas Markets, Maidstone. More information & register
16-17 March, ISE project, Visit to Tavola 2020, Kortrijk. More information & register
18 March, DIT, North American Culture Day, Sevenoaks. More information & register
24 March, ISE project, ISE Innovation Summit, Bruges. More information & register
26 March, KICC, Incoterms Training, Medway. More information & register
26-27 March, DIT, Export Essentials, Maidstone More information & register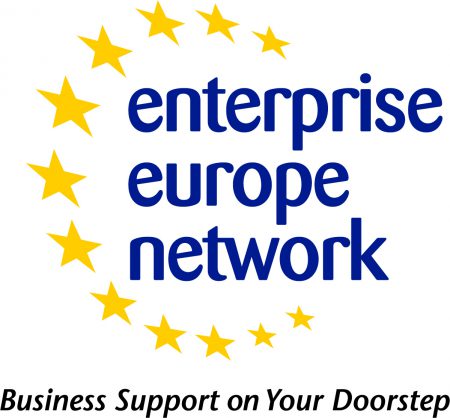 Proud of your Export Achievements?
Why not let others know by applying for an export award. Winning not only gives your business additional kudos but can motivate staff and re-assure potential new clients.
The Kent Excellence in Business (KEIBA) Awards 'Success in International Trade' Category is now open for entries – deadline for applying is 21 February 2020. Find out more by clicking here
INNOFORM Brokerage Event 2020, Poland
The Kuyavian-Pomeranian region in Poland has been a leader in manufacturing tools and processing plastics for years. It is called the Polish tools valley for a reason – several hundred enterprises engaged in manufacturing tools for processing as well as processing itself operates here. Enterprise Europe Network in Torun (Poland) is pleased to organize the 4th edition of the Brokerage Event at the International Cooperative Trade Fair of Tools and Processing Industry "INNOFORM 2020", 4th March 2020 at the Bydgoszcz Trade Fair and Exhibition Center.
Who should attend?
Owners, management and technical staff who use tooling and plastics processing technology at their manufacturing plants are invited to sign up. The sector focus is metals, machinery, electronics and electrical power engineering, automotive, railway, aviation, household appliances, food, medical, chemical, pharmaceutical and packaging.
Why participate?
• target potential tech & business partners in pre-scheduled one-on-one meetings
• boost your business with qualitative meetings
• present, discuss and develop new collaborations under different perspectives
• find out and discuss about market trends and innovations
• initiate cross-border contacts and long-lasting co-operations
Registration closes on 28 Feb 2020.
Find out more by clicking here to visit the Innoform website.
Click here to visit the dedicated website for the brokerage event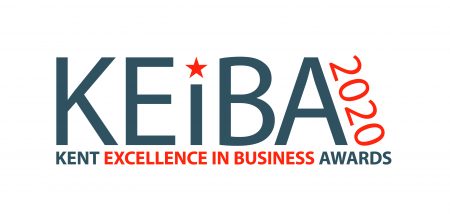 Have you considered the German Market?
They say "Every cloud has a silver lining" and the Brexit cloud has been hanging over all of us for too long.  However, for NRW.INVEST, the state-owned inward investment agency for North Rhine-Westphalia (NRW), Germany it has meant a flood of enquiries as UK firms consider complementing their UK operations by also growing in Germany.
NRW is Germany's most economically successful state and the most populous with 18 million inhabitants. It is the country's industrial and technology heartland and is adjacent to The Netherlands and Belgium.  NRW comprises Düsseldorf, Cologne, Essen, Dortmund and Duisburg. It is also the logistics hub for Europe with 160 million people living within a 500km radius of the state capital Düsseldorf – almost one third of all the consumers in the EU.  NRW's transport network is comprehensive with Germany's densest road and rail network plus six airports and the River Rhine.  No wonder Amazon has seven facilities in NRW!  There are over 1,500 UK firms already based in NRW including AO, BP, Computacenter, Dyson, GKN, JCB, Johnson Matthey, Lush and Vodafone.
Many UK companies are currently considering their strategies for mainland Europe in the light of Brexit uncertainty.  Others including many from Kent, are expanding in Europe anyway, as their business on the Continent grows.
NRW.INVEST offers free and confidential advice on doing business in Germany and can also help UK firms in three specific ways.
Advice on establishing a legal entity in Germany (usually a GmbH)
Advice on recruiting in Germany
Advice on buying or renting property
Andrew Harfoot is NRW.INVEST's UK representative and is based in Tonbridge, Kent. Contact Andrew by email by clicking here harfoot@nrwinvest-london.uk, by telephone 01732 375412 or visit the website by clicking here.