KIB Newsletter October 2020
International Trade Webinars & Online Events – diary dates for the Autumn:
Why not take a couple of hours to brush up on your knowledge of export processes and get some valuable advice and information to help your business with all things international:
Innovative Sector Exchange (ISE) Project Update
Save the date – International Innovation Summit, 10 November.
The ISE project's 2nd International Innovation conference will be taking place online on 10 November. Don't miss out on hearing from inspiring multi-national companies including DHL, Decathlon, Arcelor Mittal and Beaulieu International Group.
Join businesses from France, Belgium, the UK and the Netherlands for some exciting content that will encourage you to think about what you do within your business.
For more information please email Natasha White or visit the project website: www.iseproject.eu to see the agenda and register.
Details of our 2 food & drink sector webinars are also mentioned above.
Food & Drink Sector Update:
Business Meetings Food, Paris 2020
Although SIAL 2020 won't be taking place this year, Business France and Enterprise Europe Network is organising a series of B2B matchmaking meetings from 19-22 October 2020.
These will be virtual (or physical for companies wishing to travel to Paris) and will aim to match producers and buyers / distributors etc. There is a charge of €100 per 45 minute meeting with a buyer.
You can find out more details including how to register by clicking here to visit the Business Meetings Food website.
Latest Food Trends in France
Colleagues at Sutralis have produced a number of updates about consumer trends and the food & drink sector in France. You can see the articles on their blog by clicking here.
Do you send products to Northern Ireland?
The Food & Drink Federation has put together an infographic with details about some of the changes that you may need to prepare for after the 31 December 2020. Please click here to visit the FDF website for more details.
International Demand for Kentish Wines 
Kent is home to some fantastic vineyards. International demand for English wines has been increasing in recent years and months. Find our how some of Kent's producers have been meeting consumer demand in Japan. Please click here to view the article on Kent Business.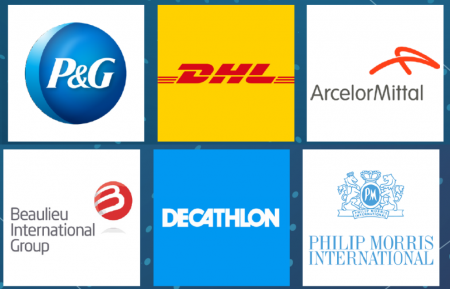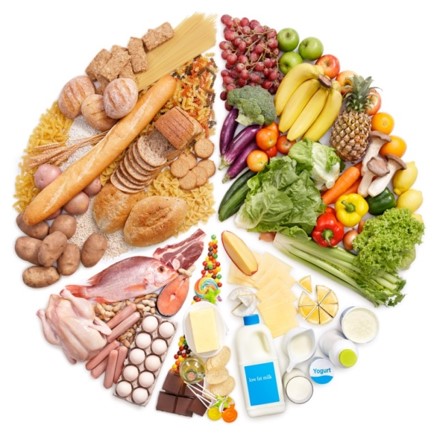 Life Sciences Update:
Boost4Health Extended!
The B4H Interreg Project was recently extended for a further 18 months and will continue to offer support toKent Life Science businesses. Kent County Council is working with Life Science Clusters in 6 other European countries in France, Spain, Germany, Belgium, the Netherlands and now Ireland and we can put you in touch with contacts in our partner regions. Please find out more about the boost4health project by clicking on this link.
Boost4Health Vouchers
B4H will be offering 'Connection' Vouchers (up to €500) and 'Internationalisation Support' Vouchers (up to €1500) to facilitate connections and collaborations with European counterparts and experts across North West Europe. Further details about these vouchers will follow soon but please feel free to let us know if you might be interested in applying for a voucher.
Become a Service Provider
The Boost4Health online service provider database encourages international business collaborations and partnerships. Our database helps small and medium-sized enterprises (SMEs) who wish to develop internationally to find service providers who can support them with taking life sciences and medical products to market in another country. Become a B4H Service Provider by clicking on this link.
Upcoming Life Science Events:
HealthTech Innovation Days, 5-6 October 2020 – Physical (Paris) & Virtual Event
This event will bring together European HealthTech companies with cutting-edge healthcare technologies and will provide opportunities for showcasing products through:
B2B meetings between entrepreneurs, international pharmaceutical companies, global investors, health experts and other institutions;
Conferences and thematic round tables on new trends in health;
Presentations.
This event is aimed at Biotech and medtech companies, businesses offering innovative services tested by healthcare partners, digital-health companies  which are working on partnerships with pharmaceutical companies.
Please click here to visit www.htid-paris.com for more information.
Market Opportunities in Germany – Digital Health – online event, 22 October
SEHTA (South East Health Technologies Alliance) has teamed up with 'Germany Trade & Invest' (GTAI) to offer a webinar highlighting market access and opportunities in Germany within the field of digital health. The session will provide insights into Germany's digital health market, including the latest market developments, the legal framework for expanding your business to Germany, and how GTAI can assist with this process.
Please click on this link to find out more
Medica goes Virtual for 2020:
This year MEDICA 2020 and COMPAMED 2020 will take place virtually format from 16-19 November.  Decision-makers from the health care industry can expect to find a comprehensive range of products and services at virtual.medica-tradefair.com and virtual.compamed-tradefair.com, consisting of three areas: 'Conference Area' (conference and forum program), 'Exhibition Space' (exhibitors and product innovations) and 'Networking Plaza' (networking / matchmaking). Please click on this link to find out more