KIB Newsletter November 2020
Innovative Sector Exchange (ISE) Online International Innovation Summit – 10 November
The ISE project's 2nd International Innovation conference will be taking place online on 10 November. Don't miss out on hearing from inspiring multi-national companies including DHL, Decathlon, Arcelor Mittal and Beaulieu International Group.
Join businesses from France, Belgium, the UK and the Netherlands for some exciting content that will encourage you to think about how you can approach your business differently and innovate in these challenging times!
Check out our teaser trailers on the right!
For more information or to register please email Natasha White or visit the project website: www.iseproject.eu to see the agenda and register.
Details of our food & drink sector webinar 'Brexit and New Regulations' on 18 November are also mentioned below.
A message from the Leader of Kent County Council for the attention of business leaders:
Dear Business Leaders
I am writing to say that we will do all we can support you, your employees and your business through this extremely difficult time.
Without a thriving business community, the county simply doesn't function.
Working with business support and public sector colleagues across Kent, we want to ensure your business comes through these next few weeks, and can help us to renew the Kent economy as we emerge from another lockdown.
Firstly, our priority has to be health. In every Kent district cases of COVID-19 are rising, and in some areas, at a very concerning rate. Kent County Council is working with health colleagues to do everything we can to stop the virus from spreading more widely, and to ensure that the people of Kent are protected. The more quickly and firmly we bear down on this, the better the prospect of bringing us back to normal business conditions.
The Prime Minister has now set out the measures that need to be taken nationally to ensure that health services are not overwhelmed and that the number of cases and deaths of COVID-19 are reduced. It is clear that a national lockdown is the only way to endeavour to achieve this.
I urge you to follow the latest government advice (please click here to view) and local Public Health information (please click here to view) including latest case numbers across Kent (please click here to view). We will be updating the local information regularly.
Next, we want to ensure that you get all the support that you are entitled to. Funded by Kent County Council, Kent District Councils and SELEP, the Kent & Medway Growth Hub has already had over 10,000 telephone and on-line conversations with businesses to provide advice on what financial support is available and to provide wider assistance. We will continue to ensure the Growth Hub has the most up-to-date information freely available to anyone who wishes to make contact. Kent County Council has extended its financial support of the COVID-19 Business Helpline, where businesses can get up to date support from a team of advisors. Full details are at https://www.askphil.biz (please click here to view) or you can call the helpline on 03333 602300.
More widely, through the Growth Hub, Kent Invicta Chamber of Commerce, the Federation of Small Businesses, the Institute of Directors, local Chambers and business agencies including Locate in Kent and Visit Kent, we will do all that we can to co-ordinate support and will work together to ensure the county returns to business as soon as possible after restrictions are lifted.
We will also step up our business communications. I intend to provide regular updates through our website and social media. I understand just how important it is for you to be as prepared as you can possibly be for any changes in guidance and restrictions that may affect your business and your staff over the coming weeks.
This is unquestionably a challenging time for everyone in the county – but for business the challenge is even more complex. I want to reassure you that we are doing everything that we can to manage the situation, keep people safe and businesses trading after lockdown.
With best wishes
Roger Gough
Leader of Kent County Council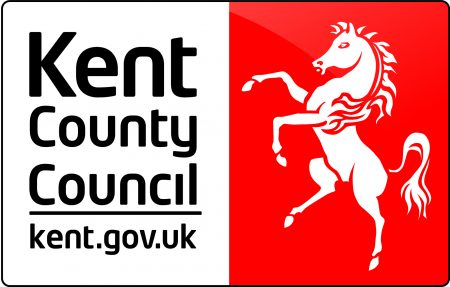 International Trade Webinars & Online Events – diary dates for the Autumn:
Why not take a couple of hours to brush up on your knowledge of export processes and get some valuable advice and information to help your business with all things international?
Boost4Health and Life Sciences Update:
Despite challenging circumstances brought on by the second wave of the Corona Virus pandemic, the Boost4Health Project Partners are joining forces and working together to deliver the next phase of the project which will offer micro-financing, coaching and matchmaking opportunities for Life Science Companies in Kent.  Through the Boost4Health project, Kent County Council has excellent links and connections with Life Science Clusters in 6 other European countries in France, Spain, Germany, Belgium, the Netherlands and now Ireland –  we can put you in touch with contacts in our partner regions.
B4H will be offering 'Connection' Vouchers (up to €500) and 'Internationalisation Support' Vouchers (up to €1500) to facilitate connections and collaborations with European counterparts and experts across North West Europe. Further details about these vouchers will follow soon but please feel free to let us know if you might be interested in applying for a voucher.
 Opportunities for Service Providers
The Boost4Health online service provider database encourages international business collaborations and partnerships. Our database helps small and medium-sized enterprises (SMEs) who wish to develop internationally to find service providers who can support them with taking life sciences and medical products to market in another country. Become a B4H Service Provider by clicking on this link.
Link with other Interreg North West Europe projects
Boost4Health works in close collaboration with the Codex4SMEs and MATMED projects which can offer support to Boost4Health companies including potential access to the Sample Access Service and Knowledge Transfer Service from the Biobank in Graz, Austria or online workshops and seminars – more details will follow. For now you can find out more about Codex4SMEs by clicking here, or Find out more about the MATMED project by clicking here .
Coming up in November / December:
DIT UK-South Asia Webinar – 6 November: As part of a focused series of events looking at opportunities in South Asian markets, the Department for International Trade is organising this session: "Life Science & Healthcare Industry in India: Opportunities for UK Companies in Life sciences, Health/Med-tech, Digital Health and AI". Please click on this link to find out more.
Enterprise Europe Network Webinar 3 December 2020: How to Navigate the UK Medtech landscape: Putting a medical device on the market is complex and requires a wide skill set which is can be challenging for SMEs. There is government support available for innovative UK Medtech companies, meeting healthcare sector challenges, to help them succeed. The session will focus on generating evidencea, accessing funding, attracting investments, complying with regulations, commercialising and exporting products. Please click here to find out more and register
Medica goes Virtual for 2020: This year MEDICA 2020 and COMPAMED 2020 will take place virtually format from 16-19 November.  Decision-makers from the health care industry can expect to find a comprehensive range of products and services at virtual.medica-tradefair.com and virtual.compamed-tradefair.com, consisting of three areas: 'Conference Area' (conference and forum program), 'Exhibition Space' (exhibitors and product innovations) and 'Networking Plaza' (networking / matchmaking). Please click on this link to find out more.
Agri-Food Sector Update:
Virtual Trade Mission to the UK for Dutch Agri-Tech companies – 'REAP Conference 2020'
Colleagues from the East of the Netherlands are organising a virtual trade mission to the UK on 10 November 2020. If you are operating in the agri-tech sector and are interested in making new Dutch business contacts, then please click here to download the information booklet which includes details of the full conference programme as well as information about the Dutch delegation including companies specialising in crop-resilience and protection, geo-spatial services, sustainable practices, crop-spraying drones, machinery and equipment.
UK Food & Drink – Export Connections 2020 1-3 December
The Food and Drink Exporters Association (FDEA) with support from DIT is organising
3 days of online content and meetings for UK food and drink exporters. The event will include facilitating contact with international distributors, information about the how the EU withdrawal will affect food & drink exports and market insight.
There is a charge for the event and you can find out more by clicking here to visit the event page.
Anuga 2021 – UK stand space can now be booked
If you're interested in exhibiting at Anuga in October 2021 in Dusseldorf, PS8, which organises the UK pavilion, is now able to take bookings. The deadline to apply is 27 November. Please click here to find out more.
Latest Food Trends in France
Colleagues at Sutralis have produced a number of updates about consumer trends and the food & drink sector in France. You can see the articles on their blog by clicking here.
'Totally Natural Solutions' Secures New Zealand Deal
Paddock Wood-based 'Totally Natural Solutions', which uses natural methods to extract hop oil for use in brewing beer, has secured an export deal to work with New Zealand's largest hop grower. Please click here to visit Kent Online and read the full story.