KIB Newsletter August 2021
International Trade Webinars & Online Events – diary dates:
India Free Trade Agreement – Kent Round Table, UKIBC, 4 August, Please email us directly for more details
KICC, Rules of Origin and Preference in International Trade, 5 August, Click here for more information
KICC, Inward and Outward Processing, 11 August, Click here for more information
KICC, Customs Procedures and Documentation, 18 August, Click here for more information
DIT, Boost Your Online Reach with Website Optimisation, 8 September, Click here for more information
DIT, Winning and Delivering Business Internationally, 15 September, Click here for more information
DIT, Managing International Agents & Distributors, 28 September, Click here for more information 
DIT, Explore New Markets: Doing Business in Japan, 29 September, Click here for more information
CEBR, Health Tech Innovation Days, 4 & 5 October, Click here for more information
Old Dairy Brewery in Tenterden named as an South East Export Champion
Old Dairy Brewery based in Tenterden has proudly announced that they are Export Champion for the South East for 2021/2022.
Old Dairy Brewery established in 2009 in a converted dairy in Rolvenden. In 2015, due to the popular demand for their beers, they moved to a new larger brewery in Tenterden.
Brewed in the 'Garden of England', all beers are brewed using Kent hops within three miles of the brewery.
Old Dairy Brewery also has a Taproom, Brewery Shop and hold Brewery tours, which are open to visitors seven days a week, making it a popular spot for enjoying a pint of beer in the Ashford countryside.
Appointed by the Department for International Trade (DIT), the brewery's role as an Export Champion will be to encourage and inspire other businesses to grow through exports. Old Dairy Brewery will be utilising its experience from entering four new markets over the last four years and sharing its insights with other businesses.
Export Champions are successful, experienced exporters who volunteer their time to inspire others to grow their business internationally, including by speaking at events and raising awareness of DIT support available. Through sharing their knowledge and expertise, they play an important role in increasing the export potential of SMEs and contributing to economic growth.
You can click here to visit Old Dairy's contact page for more information.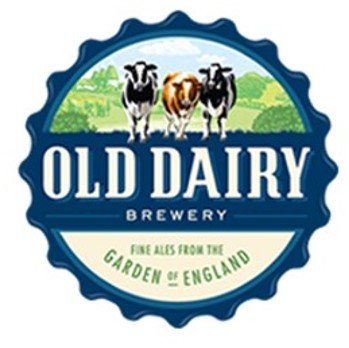 Influence the UK-India Free Trade Agreement
The UK and India have recently committed to an Enhanced Trade Partnership and are working towards a UK-India Free Trade Agreement. The government is seeking the views of businesses on current trading arrangements and what future trading arrangements should look like. In order to gather input from across the country, the UK India Business Council (UKIBC) is supporting the Department for International Trade in its wider business consultation by organising a series of local roundtable discussions. Kent County Council will be hosting a virtual session on 4 August from 10-11.00am for a small number of Kent companies to share their views and feed into plans being drawn up by the UK.
The session will focus on gathering the views of Kent businesses about different aspects of trading with India but will also include updates on progress with the FTA negotiations and ETP.
We are looking for a small number of Kent businesses which either currently export to India, wish to export to India or even those which have never exported to India to get your views and perceptions of what doing business is like and what you would like to see from an FTA which would make it easier to export to India in the future. Businesses can be from any sector and of any size but the views of SMEs would be particularly valuable.
Please click here to email us directly if you would like to participate in this session.
The current DIT survey seeking input on which aspects of our current trading arrangements with India we should look to improve or amend is available here: https://www.gov.uk/government/consultations/trade-with-india-call-for-input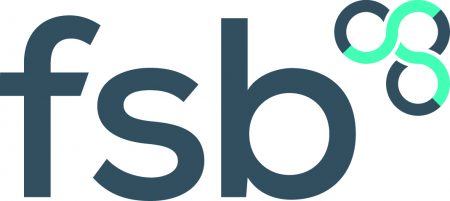 Exporting goods from the UK: step by step guidance from the Government
The Government has recently updated its guidance about exporting goods from the UK. You can click here to access the 8 point checklist which covers:
Shipping goods from the UK to the EU, other destinations and Ireland
Details of any licences you might need to export your goods
Making sure that whoever's receiving your goods has all of the necessary information to import them.
Export declarations and transport
Classifying your goods
Preparing invoice and other documentation for your goods
Getting your goods through customs
Keep invoices and the right records
New Government Guidance: Importing & Exporting Goods across borders with the EU
The government has also published a new guide to dealing with changes and procedures to moving goods specifically across EU borders including the Channel. The guide includes details on rules for certain product groups, VAT, rules of origin and customs.
Struggling with Export paperwork? Access Chamber Customs Support
Chamber Customs is a customs brokerage service that provides import and export declarations, certificates of origin, transit documentation, training and advisory services delivered through the Kent Invicta Chamber of Commerce.
This service offers traders a high level of compliance with HMRC procedures and offers a direct link for customs clearance through all sea, air and road ports and terminals in the UK.
The service is offered direct to businesses and through freight forwarders, ensuring that customs clearance is accurate, timely and avoids additional costs through delays or errors.
With direct links to the HMRC Customs handling system and all inventory linked ports, KICC can ensure that your goods, no matter where they enter or leave the UK, will be cleared for onward transportation smoothly.
Kent Invicta Chamber can help you keep your time-sensitive supply chains, moving efficiently and economically.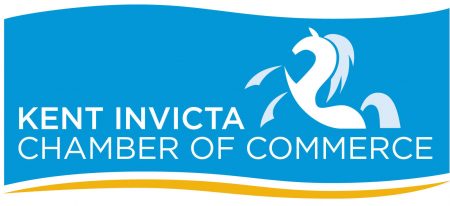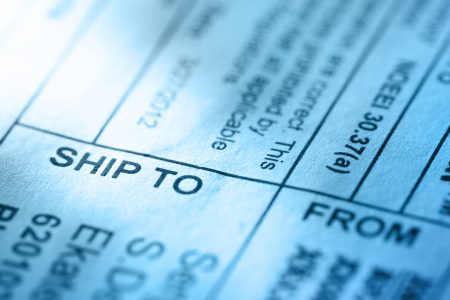 Global Business Innovation Programme – Taiwan – Digital Technology For Manufacturing
About the Global Business Innovation Programme: The Global Business Innovation Programme brings together cohorts of up to 15 innovative UK businesses up to 500 employees looking to grow and scale globally. Each focuses on a specific country and technology or sector area and enables the businesses to build collaborations and partnerships and explore innovation opportunities.
The Global Business Innovation Programmes are not about trade and export, but on helping innovative UK businesses tap into complementary knowledge, skills, facilities, in the chosen country and building understanding, insight, collaborations, partnerships and networks to enable to business to grow and scale globally.
Each Global Business Innovation Programme lasts up to 12 months and is structured around three phases:-
Getting ready for the market: Pre-visit briefing workshop to build knowledge and understanding of the market and potential opportunities, including how to do business, cultural aspects, how to protect your IP and training on how to improve your pitch and articulate your value proposition.
Market activities: Explore the innovation opportunities first-hand through meeting with key companies and research organisations and potential collaborators and partners through pre-arranged meetings and organised matchmaking.
Exploiting the opportunity: An exploitation workshop and one-to-one support from an Innovate UK EDGE Innovation and Growth Specialist to follow up and take advantage of the opportunities identified.
Companies working on innovative digital technologies for the manufacturing sector are invited to express an interest in joining this programme.
Please click here to access the application form and find out more about the GBI Taiwan programme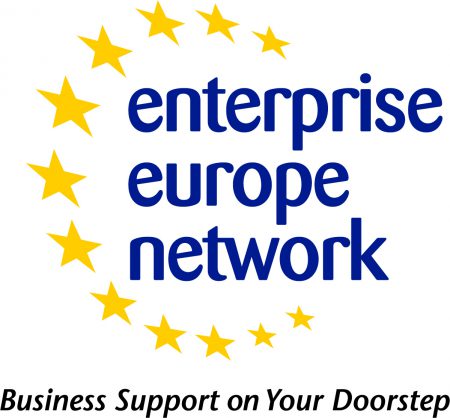 Need some extra financing to help with Export Activity? The DIT Internationalisation Fund is now open for businesses in Kent
Grant funding is available via DIT's internationalisation fund for eligible businesses in Kent & Medway.
Match-funded grants of between £1,000 and £9,000 will be available for future activity (subject to eligibility and availability).
To secure a grant, you'll need to fund a proportion of the costs from your own resources. This varies according to where your business is based and will be either 40 or 50% of the total cost.
The fund can be used to support areas including (but not exclusively limited to):
Market research
IP (intellectual property) advice
Translation services
International social media/SEO
Trade fairs (where no TAP funding is available)
Independent market visits
Consultancy and other international commercial services
Is your business eligible?
Your company must be based in England
Your company must be a small or medium sized enterprise (SME) with up to 250 employees
No more than 25% of the business is owned by an enterprise which is not a SME
Annual turnover does not exceed €50 million or annual balance sheet does not exceed €43 million
The fund is supported by the European Regional Development Fund (ERDF).
Please click here to visit the DIT website for more information.
For more details about eligibility criteria, please click here. 
A Deep Dive into the Irish Life Science Ecosystem
WestBIC, the Irish Boost4Health project partner, recently organised a Deep Dive Webinar for Life Science SMEs examining the Irish Life Science Ecosystem and the Irish Healthcare System. The event was attended by 34 individuals from SMEs, support agencies, research organisations, service providers and project partners from Ireland, Netherlands, Germany, France, Spain and UK and was an opportunity for SMEs and other interested parties to make connections with one another with a view to growing and developing their businesses through international partnerships.
If you are interested in finding out more about the Irish Life Science Ecosystem, you can watch the webinar by clicking on this link
Boost4Health Support Vouchers available!  (max. value €1,500):
Support Vouchers for Kent Life Science SMEs  aim to boost collaborations between SMEs and a 'service provider in a different North West Europe country. It can be used for hiring expertise for a short time, examples include:
Hire a consultant, to carry out lead generation / customer identification activities abroad.
Feasibility studies for market suitability / insight / routes to market.
Hire a consultant / agency, to carry product or marketing material localization activities abroad.
One-day digital training sessions on specific topics
Please click here to apply for a Support Voucher
Apply for a Boost4Health Connection Voucher (max. value €500):
Kent Life Science companies who are keen to attend virtual events hosted across North West Europe can apply for a €500 Boost4Health Connection Voucher. The voucher  can be used to cover fees for online events and other relevant services to the event (special sessions, costs for promotion, matchmaking apps) or for internationalisation purposes. Events including the following would be eligible:
Please click here to apply for a Connection Voucher
Don't forget, if you become a Boost4Health Service Provider, Life Science companies from across NW Europe could spend their B4H Vouchers with you!
Find out more about becoming a Service Provider by clicking here.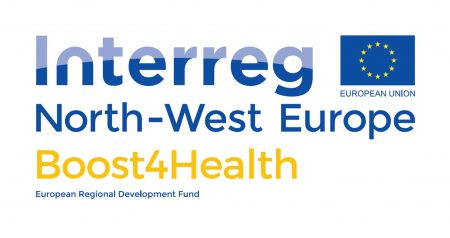 SEED Project Update
The SEED project which is being led by Kent County Council and Kent Invicta Chamber along with counterparts in Essex, Medway and East Sussex, runs until May 2022 and will help small businesses to get into overseas markets.
The project is focusing companies in the food & drink, digital & creative and life sciences sectors and target markets include Hong Kong, UAE, Ireland and the US.
We're busy behind the scenes putting things in place and dates for export readiness sessions will be announced shortly starting in the summer and a series of virtual trade missions will start from October.
Businesses interested in receiving free support from the project can click here to visit www.kentinternationalbusiness.co.uk/seed/ to find out more and to download and expression of interest form.
SEED Project – HOFEX Tradeshow (7-9 September 2021)
We are currently looking to put together a virtual / hybrid programme of export promotion activity focusing on Hong Kong as part of South East Export Development (SEED) project. There is an opportunity for companies in the SELEP region (Kent & Medway, Essex and East Sussex) to participate remotely in HOFEX – Asia's leading Food & Hospitality tradeshow.
HOFEX 2021 will take place in Hong Kong between 7-9 September 2021. Through the SEED project, we are able to offer a very limited number of Food and Drink companies based in Kent & Medway the opportunity to participate for FREE in this tradeshow remotely with the potential to being able to book 1-2-1 meetings with local Hong-Kong-based stakeholders. Businesses will also have the opportunity to have their own product samples, brochures and business cards sent to Hong Kong to be displayed on the UK pavilion at HOFEX.
Due to the planning involved in ensuring product samples are sent out and arrive in Hong Kong on time, please let us know by Thursday 29 July 2021 (but sooner if possible) if you are interested and available to participate in our activities around HOFEX.
There will be restrictions on the types of products that could be included (for example it will not be possible to include products that would need onsite processing or preparation and due to complex regulations around imports, it may not be possible to send products containing milk or eggs). However, ideal products would include drink, snacks, and confectionary items.
If you are interested in this opportunity, please email natasha.white@kent.gov.uk. Please give details of the products you would propose showcasing and explaining why you think that Hong Kong might be a good market for your company.