KIB Newsletter Summer 2023
Welcome to the Summer 2023 Kent International Business Newsletter 
International Trade Webinars & Events – diary dates:
Department for Business and Trade – Export Academy Webinars for July/August:           
Please click here to register for any of the events below
Start your Journey with the UK Export Academy,14 July
Conducting your International Market Research, 14 July
Selling Online Session 3 – Unlock the power of e-marketplaces: Boost your online exports with an omni-channel strategy, 17 July
Start your Journey with the UK Export Academy, 17 July
How to get paid when you sell overseas, 18 July
Deciding your Pricing Strategy and Routes to Market for Overseas Sales, 20 July
Grow your business overseas with Innovate UK, 20 July
Start your Journey with the UK Export Academy, 21 July
Selling Online Session 4 – From clicks to conversions: Mastering social selling for e-commerce success, 24 July
Considering Customs Procedures (Part 2 of 2), 25 July
Start your Journey with the UK Export Academy, 25July
Pitch your way to success: top tips for selling abroad, 26 July
A Guide to Getting Paid when Selling Overseas, 27 July 
What are Incoterms® and how should they be used?, 1 Aug
Understanding Export Controls, 2 Aug
How to Sell your Services Overseas (Part 1 of 2), 9 Aug
Creative Industries: An Introduction to the Experience Economy, 10 Aug
How to Sell your Services Overseas (Part 2 of 2), 11 Aug
Half-Day Course – An Introduction to Exporting (Part 1 of 2), 22 Aug 
Half-Day Course – Getting your Exports from A to B (Part 2 of 2), 24 Aug
Sales and Marketing: Creating impactful value propositions to help you succeed overseas, 30 Aug
Kent Invicta Chamber of Commerce Events:
Singapore Market Access Webinar 
 21 September – 9am – 11am
CEBR (Council of European Bioregion) in partnership with the Singapore Economic Development Board (EDB) invite you to participate to Singapore Market Access webinar Singapore.
This webinar will provide you with an overview on the opportunity to do business in Singapore, discussion will be interactive and will essentially focus on the commercial potential covering non exhaustively: Cultural/economic aspects, Regulation, brief overview of healthcare reimbursement system, competitive analysis, analysis of end consumers, soft landing support and local service providers and networks related to business activity.
What is CEBR?
CEBR is a membership-driven network of life science clusters and regional ecosystems across Europe, representing over 40 subscription members and hundreds of cluster partners across the world. Together, we represent and support a critical mass of SMEs, and hundreds of universities and research centres. To strengthen transfer of knowledge and collaboration between life science clusters and ecosystems in Europe, and support sustainable growth for SMEs, creating a competitive Europe in the global economy.
Registration link will be posted shortly – SAVE THE DATE

Kent Invicta Chamber Business Awards 2023: Success in International Trade
Celebrate Business Excellence in Kent
The Kent Invicta Chamber Business Awards brings together the business community showcasing the amazing achievements of a range of businesses and talented individuals.
These awards attract a wide range of entries from across a variety of sectors, but the finalists and winners all have one thing in common, they are truly excellent at what they do and have proved this in their entry.
Success in International Trade – Applications now open 
This category is open to any organisation, irrespective of size or sector, that is successfully marketing its products or services (including digital export trade) to customers outside the UK, and/or marketing products or services (including those of third parties) domestically.
Entrants must be able to demonstrate outstanding improvements in commercial performance through export strategies.
The business/organisation will be asked to outline its exporting history; including how this has had a profound effect on business performance, how international strategies have been developed, how products or services have been tailored for overseas or domestic markets, what strategies are in place to overcome language and cultural difficulties, and what creative and innovative marketing activities have been used.
Entrants must have been trading for a minimum of two years.
Sponsored by: BAE Systems
THURSDAY 23RD NOVEMBER 2023 | WESTENHANGER CASTLE, HYTHE, CT21 4HX
DRINKS RECEPTION 5PM – 6PM | DINNER, AWARDS 6PM – 10:30PM | DANCING 10:30PM – 11.30PM
DRESS CODE: STRICTLY BLACK TIE
To find out more and to apply please click here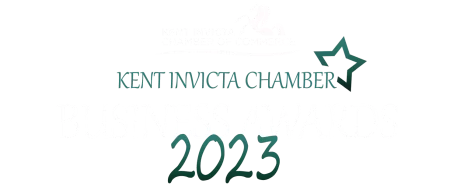 Department for Business and Trade – Made in the UK, Sold to the World
The Department for Business and Trade (Formerly the Department for International Trade) has a newly launched website to advise and help business to export to products and services. The site enable businesses to:
Create and account to find new customers around the world.
Learn how to sell abroad
Find the best country for your product.
Create an export plan that's right for your business