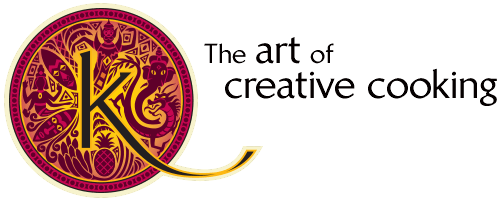 Karimix
Find out how Karimix received support through the Kent Export Manager Pilot Scheme
Karimix, based in Faversham, produces a traditional and eclectic South-East Asian range of pastes, dressings, relishes & sauces for both retail and foodservice. Its products are cooked from scratch and on site in Kent. The company had recently identified a lack of resource within their business to deliver their ambitious export strategy and it successfully applied for assistance from the Kent Export Manager Pilot Scheme (KEMPS).
Kent Export Manager Pilot Scheme
The pilot scheme, led by Kent County Council under the 'Kent International Business' programme is part of the EU funded Interreg Europe SME Internationalisation Exchange project, which looks at ways to help SMEs to overcome barriers to exporting. KEMPS was able to offer voucher funding to a small number of Kent Businesses to provide additional resource to help them implement a strategic project with an export professional or work on an export-related specific challenge.
Between January and September 2020, despite all the challenges brought on by the Coronavirus pandemic and uncertainty around the UK's EU withdrawal transition period, the voucher enabled Karimix to work with KEMPS Export Manager, Carolyn Boyd, supported by the Department of International Trade (DIT) and Kent International Business. This enabled them to maximise export opportunities at a challenging time and to increase their overseas sales.
How Karimix Benefitted
Karimix reported that that the pilot scheme widened the scope of possible exports with the help of DIT and enabled more time to be allocated to export enquiries and identifying strong new international sales targets. The breadth of international market research and potential international sales opportunities doubled within the company thanks to the KEMPS project. Karimix was also able to increase its distribution networks with established importers to smaller wholesalers and outlets as part of its route to market focus. This helped reduce export costs for some of its smaller orders.
Thanks to KEMPS, Karimix is now exporting to Ireland in both retail and foodservice industry and has also extended growth within some existing export markets. The company has also had the resource to be able to revive some previous export contacts in Croatia and Portugal. Furthermore, its on-line distribution has increased to 3 new countries.
Monica Chia, Managing Director of Karimix said: "This pilot scheme has excelled in expectation despite the COVID-19 pandemic with majority of business shut down internationally. The support and encouragement from both KEMPS and DIT made it possible to proceed with new market activity which resulted in new business being done and increased sales with other markets."
"Export is a long-term investment and should be nurtured in a similar way to any UK sales. It is rewarding to see strategic partnerships and export growth, cultivated over time."
To find out more about Karimix, please click on this link.
To find out more about the SIE project, please click on this link.