Doing business with the Chinese Greater Bay Area of Guangdong-Hong Kong-Macao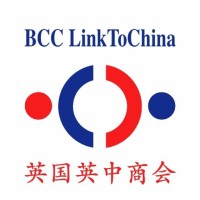 Are you ready for the re-opening of the world's second biggest economy? Be prepared to trade with China
When will China ease its zero COVID-19 restriction? What has it been like doing business in China during the pandemic? Is it possible now to travel to China for business? Will China maintain the open-door and reform policy after the recent CPC 20th Congress? How will the Chinese market change as a result of the recent global events including the COVID-19 pandemic and geopolitical tension?
These are just some of the vital questions this seminar will address. With an impressive list of speakers sharing with you the exciting prospects of the key challenges and opportunities for British companies in the Greater Bay Area of Guangdong – Hong Kong – Macao (the GBA).
The GBA initiative was first announced in 2018 and is now being re-launched with an open invitation for British businesses to get involved after the disruption of COVID-19.
In time, It will integrate Guangdong's 9 cities plus Hong Kong and Macao into a mini EU style common market with a unique and powerful combination of the global finance centre (Hong Kong), the world manufacturing and shipping hub (cities and ports along the Pearl River in Guangdong & Hong Kong), the Chinese high-tech innovation and service centre (Shenzhen & Guangzhou) — all within an one hour transport zone.
Despite the recent disruption and the short-term Zero Covid-19 restriction, the GBA will be the next big growth engine of China if not Asia or the world.
The seminar will have a line-up of speakers from both China and the UK as well as panel list from British businesses that are currently doing business with China.
This webinar is FREE of charge.