International Trade Webinars & Online Events – diary dates:
DIT: Intensive Trade Support Programme, May – June 2021, Please click here for more information about the following events:
Winning & Delivering Business Internationally, 11-12 May
Doing business in the EU: The New Landscape, 18-19 May
Pitching and Winning Business Online, 25-26 May
Winning & Delivering Business Internationally, 1-2 June
Drive Success Through Brand Innovation, 8-9 June
Managing International Agents & Distributors, 15-16 June
Boost Your Online Reach with Website Optimisation, 22-23 June

KICC:  Webinar Recordings, April 2021, Click here for more information:

What Are The Fastest Growing Companies Doing Online, 22 April
Pick N' Mix of Social Media Marketing, 8 April
SEED Project Update
The SEED project which is being led by Kent County Council and Kent Invicta Chamber along with counterparts in Essex, Medway and East Sussex, will now run until May 2022 and will help small businesses to get into overseas markets.
The project will organise a series of virtual trade missions and free activities to help companies to access new international markets. SEED will focus on the following sectors and international markets:
Agri-food (Ireland, USA, Hong Kong)
Life Sciences (Middle East, Southeast Asia)
Digital & Creative (Canada, USA)
We're currently still accepting expressions of interest from businesses interested in receiving free support from the project. Please click here to visit www.kentinternationalbusiness.co.uk/seed/ to find out more and to download and expression of interest form.
A programme of virtual introductory webinars will also be taking place in June 2021 – this will be to provide SELEP-based companies with an overview of the SEED project offering. Dates for these events will be available shortly!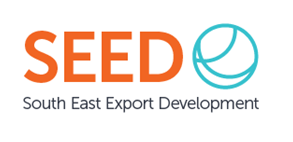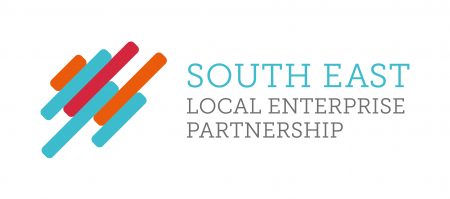 Life Sciences Update:
Boost4Health Support Vouchers are available now:
Support Vouchers for Kent Life Science SMEs  to help you boost collaborations with a 'service provider in a different NW Europe country. You could apply for a €1,500 voucher to:
Hire a consultant, to carry out lead generation / customer identification activities abroad.
Carry out a fFeasibility studies for market suitability / insight / routes to market.
Hire a consultant / agency, to carry product or marketing material localisation activities abroad.
Please click here to apply for a Support Voucher
Apply for a Boost4Health Connection Voucher (max. value €500):
Kent Life Science companies who are keen to attend virtual events hosted across North West Europe can apply for a €500 Boost4Health Connection Voucher. The voucher  can be used to cover fees for online events and other relevant services to the event (special sessions, costs for promotion, matchmaking apps) or for internationalisation purposes. Events including the following would be eligible:
BioEquity Europe 17-19 May see www.conferences.biocentury.com/bioequity-europe for more information
BioMedica on the Move 25 May www.boost4health.eu/events/biomedica-move-2021
MedFit 14 – 15 Sept www.medfit-event.com
Please click here to apply for a Connection Voucher
Don't forget, if you become a Boost4Health Service Provider, Life Science companies from across NW Europe could spend their B4H Vouchers with you!Find out more about becoming a Service Provider by clicking here
SEED Project – SE Asia and the Middle East
The SEED project (funded by SELEP) is organising a virtual programme of export activity for Life Science companies based in Kent, Essex and East Sussex. The programme will being with some export-readiness training activities before the summer to be followed by a series of virtual trade missions in the autumn. The target markets are SE Asia and the Middle East so if you're interested in getting involved, please visit the SEED website by clicking on this link and completing an Expression of Interest form.
IMPULS Project
The IMPULS project (Innovation in Manufacturers and Production Units in Life Sciences and Nutrition) will be launching in June and will provide free innovation support through a programme of cross-border events and webinars (including virtual Life Science Trade Show participation), which will connect life sciences and nutrition businesses from SE England and NW France. You can now express an interest in participating by clicking here to complete an expression of interest form.
Find out more about IMPULS by clicking here to visit our web page: https://www.kentinternationalbusiness.co.uk/impuls/
Anglonordic Life Science Conference (SEHTA)
SEHTA is one of the partners & sponsors for the 2021 Anglonordic Life Science Conference which will be delivered digitally this year and is ordinarily exclusively for European investors and R&D companies from the Nordics and the UK to connect with each other. This year the event is extending its reach to a global audience. So if you're interested in the Nordic and UK Lifescience sector please click here to visit the website and find out more. 
The conference includes panel discussions, parallel technology and biotech investment digital rooms, plus 1:1 video meetings.
The Anglonordic Life Science Conference has a "by-invitation-only" policy. The organisers welcome a limited number of service suppliers as sponsors or exhibitors.
Polish Expansion For Discovery Park-Based Science Team Boosts European Connectivity For Kent
A team of Discovery Park scientists researching human neurological and psychiatric health conditions is expanding research opportunities for its Kent-based team in mainland Europe, by opening an additional laboratory in Poland. The Transpharmation team recently announced the move of its headquarters and main laboratory to Discovery Park in November 2020, and is already working on an additional Poland expansion which means that newly-recruited scientists, students and research assistants at Discovery Park will be able to forge new relationships with the University of Warmia and Mazury in Poland – maintaining an important research connectivity post-Brexit.
Transpharmation CEO Dr Mark Duxon said: "With travel restrictions ebbing and flowing as we deal with the effects of Covid, having laboratories within England, mainland Europe and Ireland will give our clients flexible options in the future and allow us to complete experiments; having our other centres means we can still support our client's pre-clinical testing across the Transpharmation network as local restrictions on movements change."
Transpharmation, which marked its tenth anniversary in 2020, provides research experiments, expertise, and data to show how potential new medicines might interact with the body and possess the ability to treat human diseases. It has more than 100 clients internationally.
Apply Now – £20m SME Brexit Support Fund 
The £20 million SME Brexit Support Fund can help small businesses with changes to trade rules with the EU through providing up to £2,000 to help with training or professional advice, if your business has up to 500 employees and no more than £100 million annual turnover.
Kent Invicta Chamber's SME Brexit Training Programme
One option for your Brexit Support Fund grant is to use the funding to take part in Kent Invicta Chamber's SME Brexit Support training modules which cover INCOTERMS, Customs, Export Documentation and Rules of Origin. Please click here to find out more about the programme of support
Kent Invicta Chamber of Commerce offers International Trade advice and services including customs declarations certification and documentation. Please click here to find out more
Coming soon – KEIBA 2021
Celebrate your export success over the last year by applying for this year's Kent Excellence in Business Awards. You can apply online for the Success in International Trade category. Find out more by clicking here to visit the KEIBA website.
Re-open and trade safely (Step 3 businesses) – Webinar 11 May
And finally… Kent Trading Standards and a range of partners are organising a webinar for Kent businesses to help with the various aspects of re-opening in May. The session takes place on 11 May. Please click here for more information.