North Brabant, Netherlands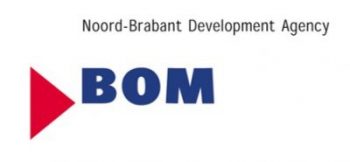 Noord-Brabant Development Agency (BOM) 

BOM is the Lead Partner in the Boost4Health project and helps companies in Brabant, the Netherlands, to grow their business and focuses on economic development in the Province. It is supported and funded by the Ministry of Economic Affairs and the Province of Noord-Brabant.
The Lifetec North Brabant Ecosystem, South of the Netherlands:
910 Life Sciences & Health companies have a base in the region (15,6% of the sector in the Netherlands), accounting for over 18,000 jobs
40% of all Dutch jobs in the production of basic pharmaceutical products and pharmaceutical preparations are in Brabant
Life Science strengths:

Medical Systems
Imaging
Medical Wearables
Immunotherapy
Regenerative Medicine
Animal Health

Brabant is home to the High Tech Campus in Eindhoven (with 160 high tech companies) and Pivot Park in Oss which specialises in pharmaceutical innovation.