KIB Newsletter January 2021
International Trade Webinars & Online Events – diary dates for Jan & Feb:
Why not take a couple of hours to brush up on your knowledge of export processes and get some valuable advice and information to help your business with all things international?
Customs Declarations
In readiness for an expected increase of over 200 million customs declarations after the UK leaves the EU, Kent Invicta Chamber of Commerce can offer a customs brokerage service for traders through its ChamberCustoms programme.
This new service offers traders a high level of compliance with HMRC procedures and offers a direct link for customs clearance through all sea, air and road ports and terminals in the UK.
With KICC's extensive expertise in facilitating international trade, the service can help reduce the administrative burden of exporting and importing goods.
The service is offered direct to businesses and through freight forwarders, ensuring that customs clearance is accurate, timely and avoids additional costs through delays or errors.
KICC offers
A high level of compliance and assurance for customers
Confidence on tariff and data entry to remove fiscal risk; backed by the technical expertise of the market leader in this sector
A wealth of international trade experience and expertise from across the trusted Chamber of Commerce network
For more information, please get in touch at customs@kentinvictachamber.co.uk or call 01233 503838
Coming Soon: SEED Project
Kent County Council and Kent Invicta Chamber along with counterparts in Essex, Medway and East Sussex have secured funding from SELEP (the South East Local Enterprise Partnership) for a new project called SEED (South East Export Development).
The project will run from March and will organise a series of virtual trade missions and free activities to help companies to access new international markets. The project will focus on the following sectors:
Agri-food
Life Sciences
Digital & Creative
Project planning is currently underway including the targeting and selection of the international markets and we'll publish further information as soon as it is ready. In the meantime, please email international.affairs@kent.gov.uk to express an interest in participating.
Boost4Health and Life Sciences Update:
The Boost4Health Project connects Kent to Life Science clusters across Europe. We're getting ready to launch our latest voucher scheme in January 2021.
B4H will be offering Kent companies 'Connection' Vouchers (grants of up to €500 to forge a partnership in mainland Europe) and 'Internationalisation Support' Vouchers (grants of up to €1500 to facilitate a project with a service provider in another European country. Further details about these vouchers will follow soon but you can click here to visit the Boost4Health website in the meantime. 
The Boost4Health online service provider database encourages international business collaborations and partnerships. Our database helps small and medium-sized enterprises (SMEs) who wish to develop internationally to find service providers who can support them with taking life sciences and medical products to market in another country. Become a B4H Service Provider by clicking on this link.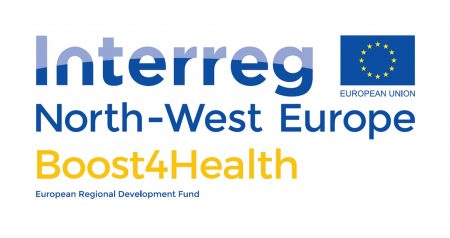 Global Young Innovators Programme – UK & South Africa
The Global Young Innovators programme will offer 60 forward-thinking, entrepreneurial minds from across the UK and South Africa (aged 18-30), a platform to join forces, ignite ideas and co-design solutions that can help solve five of the greatest challenges facing our global community.
Providing mentorship, industry leading training and the chance to pitch for £10,000 in grant funding, this bespoke 3 to 9-month programme is designed to connect and equip UK and South African young innovators with the resources needed to bridge the gap, and transform their early-stage idea into a viable business.
Please click here to visit the application page.
Who is the programme for?  UK-based early-stage or start-up businesses
Founders and entrepreneurs who are aged 18-30 years
With an early-stage idea or solution to address one of the five global challenges
Eager to collaborate with a South African Young Innovator on a joint project
Have not received more than €200,000 in public funds over the last 3 fiscal years
Committed to fully engage with the programme's package of support and attend all events
Programme dates: Applications close: 5.00pm (GMT) 08 January 2021, Phase 1: 15 Jan – 19 March 2021, Phase 2: 19 Mar – 30 September 2021.