KIB Newsletter October 2021
International Trade Webinars & Online Events – diary dates:
DIT, Explore New Markets: Doing Business in Canada, 7 October. Click here for more information
DIT, International B2B Matchmaking at Ocean Business 21 (EEN), 13 October. Click here for more information
DIT, Explore New Markets: Doing Business in Peru, 14 October. Click here for more information
DIT, The Internationalisation Fund: Co-Investment Funding for SMEs, 21 October. Click here for more information
IMPULS, The Landscape for Digital Health Technologies Webinar, 26 October. Click here for more information
British Philippines Chamber, The Philippines' Agritech Industry: Opportunities for Growth and Innovation Webinar, 26 October. Click here for more information
DIT, Sports Economy Trade Mission to the US: Leadership in Future Proofing Fan Engagement, 14-19 November. Click here for more information
SEED Project Update
The SEED project which is being led by Kent County Council and Kent Invicta Chamber along with counterparts in Essex, Medway and East Sussex, will now run until October 2022 and is helping small businesses to get into overseas markets.
The project is focusing on companies in the food & drink, digital & creative and life sciences sectors and are currently finalising arrangements to connect Kent (and SE) businesses to business contacts in the target markets of Hong Kong, South Korea, Philippines, Vietnam, Malaysia, UAE, Ireland and the US.
Following the first hybrid programme with the Department for International Trade in Hong Kong where they shipped food & drink product samples to the HOFEX trade show, they will soon be offering further opportunities similar to this for companies to participate including a series export readiness sessions and several virtual trade missions which will begin very soon, starting with the Irish market for the health & life science sector.
Businesses interested in receiving free support from the project can click here to visit the SEED information page to find out more and to download and expression of interest form.
For further export preparation companies within agritech / agri-food may be interested in signing-up to the following FREE webinar – The Philippines' Agritech Industry: Opportunities for Growth and Innovation, online attendance (26 October).
Hear from expert speakers as they highlight the critical role of applying technology in the present farming system in the Philippines.
Be informed of the current landscape of Agritech in the country and available opportunities for collaboration.
Please click here to find out more information about this event.
A FREE webinar for companies within the life sciences sector is also available to join – British Business Group Briefing for Healthcare Sector, online attendance (20 October).
 Join a live panel discussion held in Dubai, UAE with c-suite panel experts representing the healthcare sector as they explore the patient experience of the future.
Please click here to find out more information about this live event.
SEED Life Sciences Sector & The Irish Market
As part of the SEED project to help businesses make new virtual connections overseas, the project will be beginning with offering SELEP-based life science companies the opportunity to participate in a variety of upcoming virtual activities for the Irish market:
Market overview webinar with expert speakers (early December 2021)
Individual 1-2-1 support from DIT Ireland (January-February 2022)
Opportunity for targeted 1-2-1 meetings with relevant distributors & healthcare sector contacts (March 2022)
Participation in the SEED virtual activities will be FREE to eligible companies.
If you're interested in participating in the SEED project, click here to contact us or click here to download our Expression of Interest form on this page and return to us.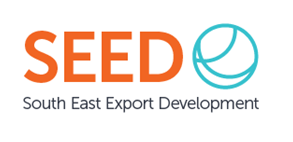 SEHTA 2021 International MedTech Expo & Conference
Friday 8 October! Register today – Registration closes Wednesday 6 October
SEHTA's (South East Health Technologies Alliance) International MedTech Expo & Conference 2021 will be run as a hybrid event – a combination of a live & virtual event, to ensure the expo can be delivered to as many people as possible – an attended live event blended with the best elements and convenience of a digital one.
SEHTA's 1:1 Partnering Portal for all attendees (Sponsors, Exhibitors, Delegates & Speakers) is NOW OPEN until the end of October 2021 to enable you to connect to other participants, prior, during and after the event. Register today to gain access.
The conference and expo aims to help delegates from different countries:
Understand: Make sense of the complexities of health and social care delivery, and the challenges of accessing the NHS. Opportunities provided by emerging concepts like 'Hospitals without Walls' and 'Virtual Wards', as a consequence of the pandemic.
Find: Funding opportunities with Investors & Accelerators from both private and public sources.
Navigate: Accessing overseas markets, in particular the USA and Europe
Identify: Current clinical challenges in the NHS
Click here for more information and to register for the event.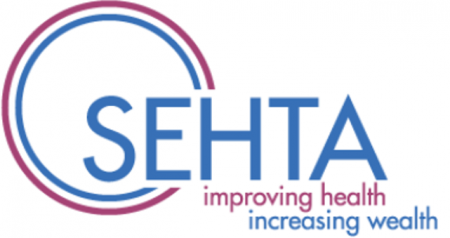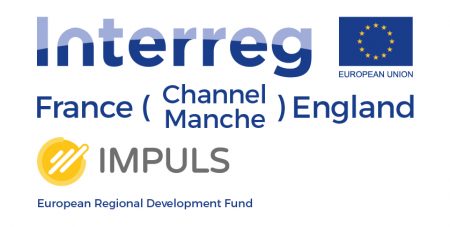 ABHI US Accelerator 2022 – Final Places Available
ABHI's week-long trade mission programmes provide companies with access to senior leaders, clinicians and procurement teams from world class hospital systems across multiple states.
By exploring new markets, missions allow companies to minimise risk, meet new customers and gain valuable market insight.
All missions to the US are exclusive to members of the ABHI US Accelerator programme, enabling companies to forge more personal and lasting ties with the network of leaders and hospital systems ABHI has cultivated over the years.
This presents businesses with a prime opportunity to engage with the right stakeholders, that are key to their individual company objectives.
Working with ABHI's international team, each company who joins the ABHI US Accelerator will enjoy a bespoke 12-month plan to support their individual US market entry strategy, and this tailored plan is boosted by access to a expansive network of in-market experts.
For further details on the opportunity, download the ABHI US Accelerator brochure here. To apply, or for an informal discussion on the opportunity, please click here to contact the ABHI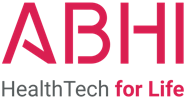 Are you looking for new customers or potential international business partners? – B2B Matchmaking Event – Ocean Business 21
Innovate UK EDGE and Enterprise Europe Network are organising a B2B matchmaking event on Wednesday 13 October 2021, during Ocean Business 21.
The FREE matchmaking event will give you the opportunity to meet potential business partners during pre-arranged 20 minute meetings and create real business development opportunities with exhibitors but also visitors, active in the maritime sector. Your agenda will be sent to you one week before the event with the exact time and location of your meetings.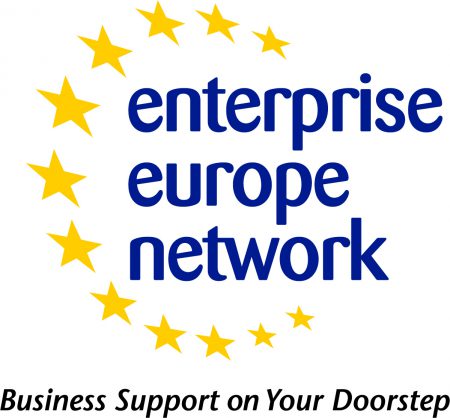 Changes to Border Control Timetable
The UK Government recently made a written statement in the House of Commons and House of Lords announcing the delay in the implementation of certain requirements for importing and exporting products of plant and animal origin.
The statement says:
The requirement for pre-notification of agri-food imports will be introduced on 1 January 2022 as opposed to 1 October 2021.
The new requirements for Export Health Certificates, which were due to be introduced on 1 October 2021, will now be introduced on 1 July 2022.
Phytosanitary Certificates and physical checks on SPS goods at Border Control Posts, due to be introduced on 1 January 2022, will now be introduced on 1 July 2022.
The requirement for Safety and Security declarations on imports will be introduced as of 1 July 2022 as opposed to 1 January 2022.
The timetable for the removal of the current easements in relation to full customs controls and the introduction of customs checks remains unchanged from the planned 1 January 2022
Full guidance to stakeholders will be provided on GOV.UK shortly.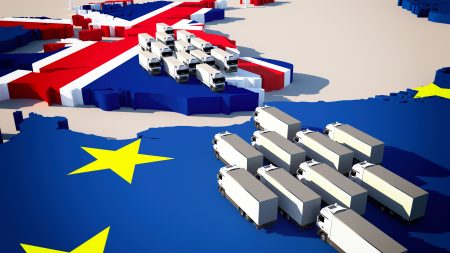 CMEF 2022: Stand Space Now Available
CMEF is the largest HealthTech expo in China, attracting over 100,000 visitors and exhibitors each year. As it continues to grow, and to meet the increasing demands from the market, two additional halls have been added to the 2022 show.
ABHI (Association of British HealthTech Industries), once again, are delighted to be hosting the UK Pavilion, and this dedicated space will provide unparalleled visibility for UK companies, as well as the chance to forge new business connections within one of the world's most dynamic markets.
The ABHI – CMEF Exhibition Packages includes:
The opportunity for UK HealthTech companies, and healthcare service providers, to showcase their latest innovation in the Chinese life sciences and healthcare market.
The chance to explore trade and investment collaboration opportunities with Chinese counterparts.
A high-quality stand package (including power, light and furniture), as well as stand cleaning.
A UK branded pavilion to stand out from other international counterparts.
Assistance with travel and shipping arrangements.
In-show events to add value to your attendance.
To find out more, please click here to view the booking form – the deadline for applying is 17:00 Monday 25 October 2021.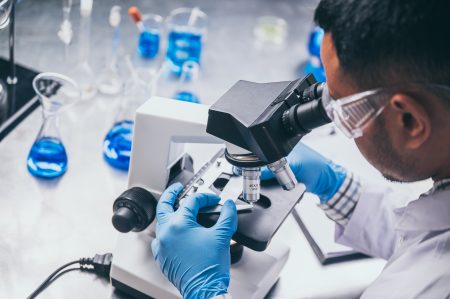 Food & Drink Sector Update
Tavola 2022
We've just heard that there may be opportunities to sign up for a space on the UK pavilion at Tavola 2022, the fine food & drink trade show that takes place in Kortrijk, Belgium in March.
There will only be a very limited number of spaces available to UK companies and further information will be made available shortly. But if you have a range of high-end products and are confident that you could be 'export-ready' for EU markets by March, please contact us to register initial interest.
France: New Export Explorer Programme
Colleagues from French food & drink market specialists, SUTRALIS, have let us know about a new service they're offering aimed at small groups of businesses with complementary product ranges where they can offer their market insight and entry services to UK businesses. Please drop us a line if you are interested in finding out more.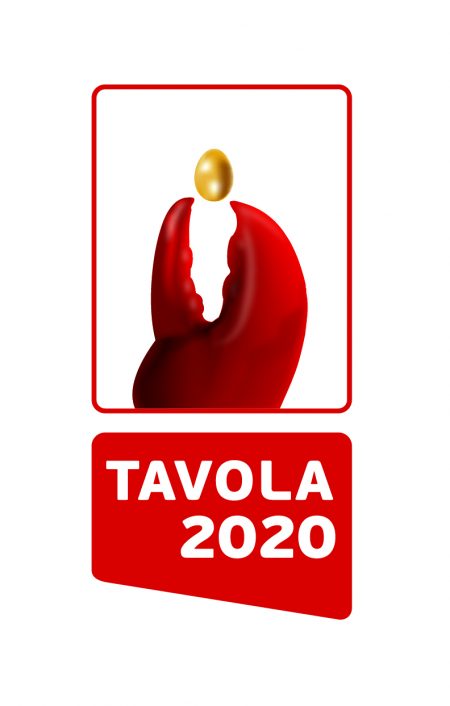 Boost4Health Support Vouchers available!  (max. value €1,500):
The Boost4Health has been extended and will run until 30 May 2022
Support Vouchers for Kent Life Science SMEs  aim to boost collaborations between SMEs and a 'service provider in a different Northwest Europe country. It can be used for hiring expertise for a short time, examples include:
Hire a consultant, to carry out lead generation / customer identification activities abroad.
Feasibility studies for market suitability / insight / routes to market.
Hire a consultant / agency, to carry product or marketing material localization activities abroad.
One-day digital training sessions on specific topics
Please click here to apply for a Support (Travel) Voucher
Apply for a Boost4Health Connection (Travel) Voucher (max. value €500):
Kent Life Science companies who are keen to attend events hosted across Northwest Europe can apply for a €500 Boost4Health Connection Voucher. The voucher  can be used to cover fees for online events and other relevant services to the event (special sessions, costs for promotion, matchmaking apps) or for internationalisation purposes.
It can also be used to cover travel and accommodation costs to attend events across NorthWest Europe in person.
If you are attending the Leading International Life Science Trade fair MEDICA in Dusseldorf (15 -18 November 2021) you can cover travel and accommodation costs of up to €500 with a Boost4Health Connection Voucher
Please click here to apply for a Connection Voucher
Don't forget, if you become a Boost4Health Service Provider, Life Science companies from across NW Europe could spend their B4H Vouchers with you!
Find out more about becoming a Service Provider by clicking here.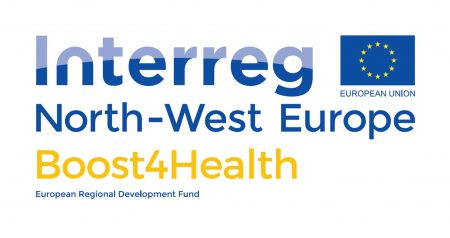 Innovate Global Incubator Programme: business acceleration for SMEs
Are you ready to scale your business globally?
You need to explore the potential of overseas markets before you can grow. The Global Incubator Programme is an acceleration programme for cohorts of 6-8 innovative SMEs to spend time in world-leading incubators abroad.
Our structured programme uses an intensive four-stage method to tackle the challenges that most companies face when entering global business markets. Small and medium-sized enterprises can explore the potential of specific overseas markets and access world-class mentors and tailored workspaces.
The programme operates in four countries: the USA, Canada, Singapore and India.
Who is the Global Incubator Programme for?
In order to be eligible for the Global Incubator Programme, you must be a small or medium sized company based in the UK.
The Global Incubator Programme operates on a competitive basis and businesses selected against the criteria listed on the programme page are required to actively participate in all four stages.
What is the cost of Global Incubator Programme?
Innovate UK will cover the training and incubation costs offered by this programme (conditions apply) as well as the Participate market visit. Companies must cover staff time and any travel and accommodation if a physical programme is possible.
Click here for more information and how to register.
Registration deadline is 15 October 2021.

Sports Economy Trade Mission
to the US: Leadership in Future Proofing Fan Engagement
By 2023, the US sports market is expected to be worth $83bn, with further growth inevitable as the country gears up for the 2026 FIFA World Cup and the 2028 Olympic and Paralympic Games. Now is the time to enter the US sports market.
The UK's Department for International Trade (DIT) is excited to invite UK companies to its inaugural DIT Sports Economy Trade Mission to the US this November*.
We are looking for best-in-class UK companies and business leaders that have excelled at fan engagement strategy and delivery across creative and technological categories, including: clubs, leagues, marketing agencies, immersive technologies, gaming, and data.
Delegates will enjoy a bespoke programme that includes VIP introductions to executives at sports teams, leagues, agencies, and venues, small-group discussions with senior leadership of global event host committees, opportunities to showcase your business and expertise to prospective clients, exceptional networking receptions organized in your honour, and much more.
Apply by 11 October 2021.
Please click here for more information and registration details.
IMPULS Autumn Event Schedule
As part of the IMPULS project and to foster easier connections across the UK/France partnership, IMPULS can offer FREE or reduced rate attendance for the following virtual life science events taking place this Autumn:
SEHTA's International MedTech Expo & Conference, London (8 October)
Make sense of the complexities of health and social care delivery, and the challenges of accessing the NHS.
Find funding opportunities with Investors & Accelerators from both private and public sources
Help to access overseas markets, in particular the USA and Europe
Understand current clinical challenges in the NHS
Please click here to find out more information about this event.
BioEurope Stockholm (25-27 October)
Brings together global biopharma and investment leaders together to build partnerships that facilitate innovation and medical breakthroughs.
Please click here to find out more information about this event.
MEDICA Healthcare Brokerage Event 2021 – Welcome (b2match.io) (15-18 November)
Use this networking opportunity at one of Europe's most important health & Life Sciences events to initiate new businesses
Meet providers of innovative technologies from throughout Europe and beyond
Connect to potential partners for future co-operation
Establish international contacts for long-term business relationships
Find new partners for research projects
Please click here to find out more information about this event.
If you are interested in attending any of the virtual events above for free or at a reduced rate, please fill out an expression of interest form (if new to the IMPULS project) or email us at international.affairs@kent.gov.uk and we will contact you with further details:
To access the expression of interest form in English please click on this link
To access the expression of interest form in French, please click on this link. 
 Bespoke FREE IMPULS Webinars:
The IMPULS partners are also offering the following webinars for Life Science SMEs to attend:
Digital Health Technology (26 October) 
Get an overview the landscape for digital health technologies
Understand how the Integrated Care Systems (ICS) works
Understand how "Virtual Wards" will be implemented into the NHS
Please click here to find out more information about this event.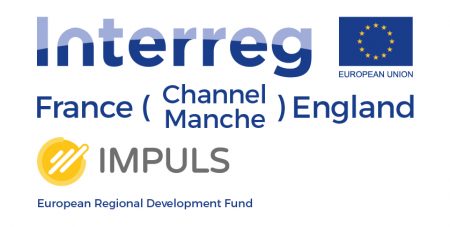 Interested in honing your pitching skills? Applications now open for the Innovate UK EDGE Pitchfest South East
Innovate UK EDGE is now looking for 15 high-growth potential businesses in South East of England with innovative products or services.
Applications will close on 1 December 2021.
What does Innovate UK EDGE Pitchfest offer you?
Two days of comprehensive pitch training
Access to leading pitch and investment experts
Training to craft a powerful investor proposition and pitch deck
Opportunity to understand how to find investor networks in your region and across the UK
Constructive no-risk feedback from a panel of real investors
Bespoke follow-on support from a dedicated innovation and growth specialist
Pitchfest applications will be panel reviewed so this is a competitive selection process, but I really think it is an excellent opportunity for you.

Growing Kent and Medway: Collaborative Research and Development Webinar – Deadline 20 October 2021
UK registered businesses can apply for a share of up to £2 million for business-focused innovation in the horticultural food supply chain.
This competition is delivered in partnership with the Growing Kent and Medway consortium led by the National Institute for Agricultural Botany (NIAB).It is funded by the UKRI Strength in Places Fund to invest up to £2 million in innovation projects.
These will be to stimulate an uplift in the region's economy through inclusive and innovation-led growth.
It focuses on:
horticultural production including the production of novel, high-value compounds from plants
fresh produce packaging
food and drink processing
enabling technologies that underpin the supply chain.
The aim of this competition is to support business-focused innovation. Specifically, it aims to support transition to net-zero, and deliver improved productivity and sustainability in horticultural food and drink production.
Your proposal must demonstrate the potential to positively impact on the economy of the Kent & Medway area.
In applying to this competition, you are entering into a competitive process. This competition closes at 11am UK time on 20 October.
Click here to find out more about this opportunity, eligibility and how to apply.