What is ISE?
Innovative Sector Exchange (ISE) was an EU-funded project which provided free innovation and internationalisation support to SMEs in parts of England, France, Belgium and the Netherlands.
ISE was a 4 year project which received around €1.7m from the Interreg 5A '2 Seas' Programme. Please click here to visit the Interreg 2 Seas programme website.
ISE offered SMEs a range of FREE support services to help them access new markets in Europe and apply innovation techniques in order to further develop as a business. We did this through offering the following activities:
ISE Taster Sessions
A series of events to raise awareness of the project and explain its support offer. The taster sessions were open to all SMEs in the target sectors eligible for the project (agri-food, digital & creative, mechatronics and new materials) and provided the opportunity for companies to be introduced to the concepts of innovation and internationalisation.
Sector Focused Innovation Workshops
These events were facilitated by external experts from another European partner region and provided SMEs with the opportunity to learn more about how innovation could be applied with their own business in order to internationalise.
1-2-1 Innovation Assessments
ISE partners Aditec & Innovatiehuis created a diagnostic tool to help assess your innovation and internationalisation potential. The tool was created specifically for the project and within a cross-border business context.
How did the assessments work?
Companies received a 1-2-1 visit from an ISE expert (for example, in Kent the visits were be carried out by partner Kent Invicta Chamber of Commerce) who talked to you about your business, asking you a range of questions ranging from HR and finance to competitiveness and international collaborations in order to be able to establish your innovation and internationalisation readiness. The expert then went away to score all the discussed aspects which enabled them to formulate concrete recommendations on actions you could take to unlock your internationalisation potential by offering you access to cross-border and technical knowledge.
Innovation Pathway Events
Building on the taster sessions and workshops, SMEs had the opportunity to take part in our series of 'innovation pathway' events. Twelve 2-day sector-focused events took place to bring together SMEs from different partner regions and enable them to jointly find innovative solutions to challenges faced within their own companies.
Cross-Border Clusters
SMEs from across the partner regions were invited to form 4 cross-border innovation clusters. Companies that have significant innovation & internationalisation potential could join the new cross border clusters along with representatives of Higher Education Institutions and other relevant organisations. The purpose of the clusters was to help facilitate collaboration and cross-border working between the participating SMEs to help with accessing new business opportunities in and beyond the 2 Seas area. The Digital and Creative sector cluster decided to adopt the name, Imagineers International and will continue its work after the end of the ISE project.
Major Innovation Events
In the last stage of the project, the ISE partners organised the participation of cluster member SMEs at major international innovation events in order to provide them with access to advice, case studies and expertise from leading global innovators. Attendance at these events was used to open doors to new contacts, new markets and new business opportunities.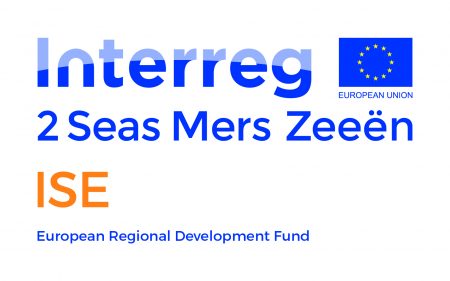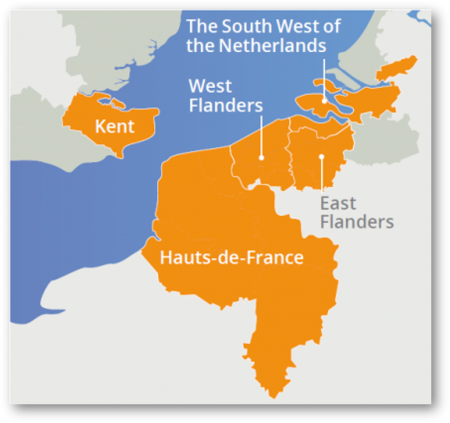 ISE focused on 4 main industry sectors which are shown below, but a number of activities were organised under the 'other innovation' banner so as not to exclude any companies which wanted to participate in the project.
ISE was delivered by the organisations shown below who are still in touch and can continue assist with connecting businesses to the ISE partner regions.
ISE was also supported by the following organisations: