KIB Newsletter January 2022
International Trade Webinars & Online Events – diary dates: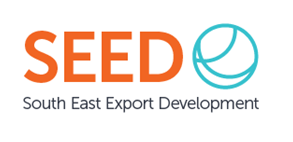 IMPULS Project Update – Innovation in Manufacturers of Products Used in Life Sciences
IMPULS is part-financed by the Interreg France-Channel-England Programme. It aims to help SMEs from SE England and NW France to collaborate, internationalise and access opportunities on both sides of the Channel and further afield. It will run until January 2023
Further details of our full schedule of events for 2022 will be made available shortly including free or reduced cost access to international virtual trade exhibitions, free webinars on topics covering innovation, how to make the most of virtual trade fairs, and how to virtually pitch your business.
How can IMPULS help you business?
Access expertise to gain insight into what it takes to be successful in European Life Science markets from specialist, in-market experts – through hands on assistance with creating localised marketing materials
Access to a wide range of collaboration opportunities with other businesses and Life Sciences stakeholders on both sides of the Channel
IMPULS will foster European partnerships which could also facilitate access to further EU funding for SMEs
Free/ reduced rate access to key International Industry events, Fact Finding Missions & pitch & match Meetings to connect businesses to the right international contacts
Interested?  Sign up to the project to receive the IMPULS newsletter by clicking on this link.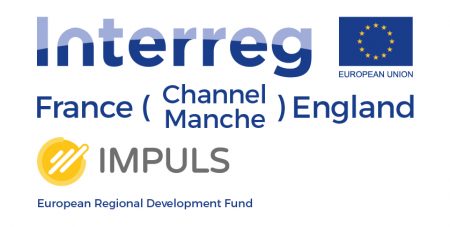 Boost4Health Vouchers
B4H vouchers will only be available until May 2022
Only 5 vouchers remaining!
Apply for a Boost4Health Vouchers to help with internationalisation (max. value €1,500)
What's on offer?
Hire a consultant in another European country, to carry out lead generation / customer identification activities abroad.
Feasibility studies for market suitability / insight / routes to market in mainland Europe.
Hire a consultant / agency, to carry product or marketing material localisation activities abroad.
Organise digital market insight / compliance training sessions
Please click here to apply for a Support Voucher
Apply for a Boost4Health Connection Voucher (max. value €500):
Kent Life Science companies who are keen to attend events hosted across North West Europe can apply for a €500 Boost4Health Connection Voucher.
What's on offer?
Cover fees for online events and other relevant services to the event special sessions, costs for promotion, matchmaking apps) or for internationalisation purposes
Cover travel and accommodation costs to attend events across North West Europe in person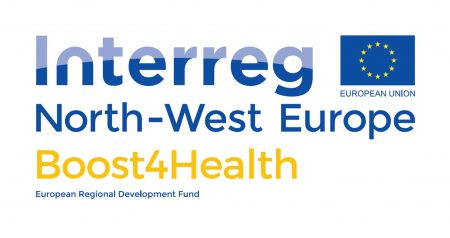 Keep your business moving. Get ahead of new rules for doing business with the EU
From 1 January 2022, changes were made for businesses in Great Britain which import from or sell goods to the EU.
If you sell goods to the EU, or buy goods from the EU and bring them into the UK, and they meet the rules of origin requirements, you will be able to use preferential tariffs.
To benefit from the preferential tariffs, you must have proof that:
● goods you import into the UK from the EU originate there
● goods you export to the EU originate in the UK
From 1 January 2022, businesses must have supplier declarations (where required) at the time of exporting the goods. If businesses cannot prove the origin of the products being exported, the full rate of customs duty will be charged.
Click here to find out more information to prepare for the changes to Rules of Origin.
Click here to contact the Export Support Service for practical support with exporting your products.
Find out what you need to do:
From 1 January 2022, hauliers must be registered for the Goods Vehicle Movement Service (GVMS) to move any goods between GB and the EU.
The GVMS system has been designed to enable fast and efficient movement of goods and will be used by many UK ports.
Click here to view the full list of GVMS ports.
If hauliers are not registered, they will not be able to board the ferry or shuttle and cross the GB/EU border. Don't get stuck. Sign up today! Click here to sign up.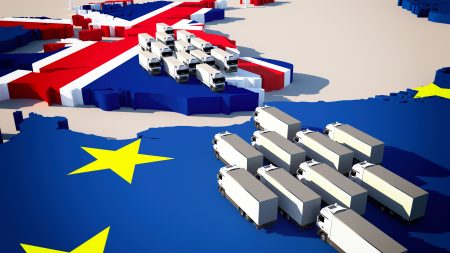 Africa Investment Conference
The UK Department for International Trade is delighted to invite you to attend the Africa Investment Conference on 20 January 2022. This virtual event will take place on the second anniversary of the landmark UK-Africa Investment Summit hosted by the British Prime Minister, Boris Johnson, in London.
The Africa Investment Conference will provide a platform for UK and African businesses to connect. It will encourage deal origination, facilitate networking opportunities and raise visibility and interest in African opportunities within an impact and clean growth context. Delegates will be able to hear directly from UK companies about doing business across Africa. The conference is supported by the Africa Investors Group, a grouping of some of the UK's largest investors in Africa. The conference will explore inclusive, sustainable and resilient investment opportunities and will highlight UK Government support that is available to business. It will make the case for a strengthened, closer collaboration and partnership between the UK and Africa, showcasing emerging opportunities across the continent and UK capability and expertise.
UK Export Academy
This free programme from DIT will help you start or grow your international sales.
The UK Export Academy, from the Department for International Trade (DIT), gives small and micro-businesses the know-how to sell to customers around the world with confidence.
It's applicable to a wide range of businesses, whether you want to start exporting, or you're aiming to enter new markets, they will help you overcome many of the common challenges that small businesses can face.
The programme is designed for owners and senior managers of businesses looking to grow internationally and located in the UK.
You'll will  have the chance to find out more about the support that's available from DIT and its local trade offices, including the chance to join future trade missions and access grants and funding.
Click here to find out more information and to register.
If you have any questions, you can call DIT on 0300 365 0114 or email exportacademy@mobile.trade.gov.uk.
And finally, just a reminder about who can help with export-related enquiries in Kent:
 As businesses continue to face many export-related challenges at the moment and a number of support services are available, this short guide lets you know who it's best to contact to help with you queries.
An overview of the different export-support providers:
There are a number of key organisations involved in providing direct support and advice to Kent businesses with international trade under the 'Kent International Business' (KIB) umbrella including:
The Department for International Trade
Kent Invicta Chamber of Commerce
The Enterprise Europe Network team at the University of Greenwich
Kent County Council's Trade Development team
Find out more on the KIB website:
https://www.kentinternationalbusiness.co.uk/support/
https://www.kentinternationalbusiness.co.uk/home/kent-export-pathway/
General international trade advice and signposting:
The Kent & Medway Growth Hub Helpline is the one-stop shop for business advice and guidance. The team of advisors can help with enquiries ranging from starting a business to dealing with export paperwork. The team has access to specialist advisors with experience in international trade. https://www.kentandmedwaygrowthhub.org.uk/ 03333 602 300
General Export Enquiries (market and sector-specific):
Businesses can also contact the Department for International Trade (DIT) South East's enquiry hub via 0330 300 0012 or info@tradesoutheast.com for help with general export enquiries and referrals to complementary DIT local and national programmes. DIT also has a number specialist International Trade Advisors available to help Kent businesses with exporting.
Specific EU trade-related queries:
The Government has recently launched a dedicated hotline and online service for UK exporters with specific queries relating to trade with the EU which can be accessed via https://www.gov.uk/ask-export-support-team. The hotline is designed to bring together expertise and advice from different government departments including DIT, DEFRA and BEIS.
Help with Export Documentation & Customs:
Kent Invicta Chamber of Commerce has a specialist team who can help businesses with the paperwork required to export goods from the UK. https://www.kentinvictachamber.co.uk/our-services/international-export-bcc-accredited/
EU Partnerships & Collaborations:
The Innovate UK Edge team at the University of Greenwich is still part of Enterprise Europe Network and can provide assistance to firms with contact finding in EU markets and access to innovation funding. https://enterprise.gre.ac.uk/funding-and-support/enterprise-europe-network
Trading Goods with the EU:
Kent County Council's website has a range of information about doing business with the EU including details on import and export guidance and rules. https://www.kent.gov.uk/about-the-council/brexit/brexit-advice-for-businesses/trading-goods-with-the-eu