International Trade Webinars & Events – diary dates:
IMPULS Project Update
Webinar 19 July: Maximising International Trade Shows:
Join us on 19th July for our webinar on Maximising international trade shows from 09:30 – 10:45 (BST).
Get advice and tips on making the most of visits to or exhibition at international trade shows (both virtually and physically)
The session will focus on Health & Life Science events including Medica and Arab Health
For more details on the webinar please click here.
Exhibit for Free At Arab Health 2023 with IMPULS
Date:  30 Jan-2 Feb 2023
Location:  Dubai
The IMPULS Project is offering 4 innovative Health & Life Science SMEs in Kent,
Hauts-de-France and Bretagne a free exhibition pod at the event.
Exhibiting at international trade shows is a great way to promote your business, products and services to an industry-specific, global audience.
About Arab Health
Arab Health prides itself as being the largest and leading healthcare business event in the Middle East and one of the largest in the world. The event has been running for 47 years and attracts the world's leading manufacturers, distributors and service providers, displaying the latest technology, innovations and trends within the healthcare and life sciences market. It regularly welcomes over 4,000 global exhibitors, and tens of thousands of visitors from growing markets including Saudi Arabia, UAE, Oman, Kuwait and Northern Africa.
What to Expect
A free exhibition pod on the Medilink UK Pavilion in hall 2 or 3 to showcase your products or services from 30 January to 2 February 2023
The pod package on offer is worth £4,700 and includes a professionally designed and installed graphic backboard and use of a shared meeting area on the wider pavilion.
Please note that companies will have to cover the costs of their own travel and accommodation.
Interested?
Visit www.kentinternationalbusiness.co.uk/impuls/ to find out more about IMPULS
Visit https://www.arabhealthonline.com/en/visit/live.html to find out more about Arab Health 2023
To sign up for the IMPULS project newsletter and be kept up to date with all the opportunities through IMPULS then please click  on this link.
IMPULS is part-financed by the Interreg France-Channel-England Programme. It aims to help SMEs from SE England and NW France to collaborate, internationalise and access opportunities on both sides of the Channel and further afield. It will run until January 2023.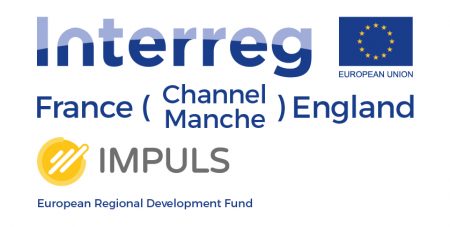 Reconnect with Businesses across the Channel
We are pleased to invite Kent businesses to take part in a UK business delegation visit to Northern France on 16 & 17 September 2022. The visit will combine Franco-British business networking and presentations as well as a joint attendance at a local rugby event. France will be hosting the 2023 Rugby World Cup and to mark the year leading up to the event, the Hauts-de-France region and Kent have organised a match between two local rugby clubs; Folkestone and Armentières, in partnership with 'France 2023', official organisers of the rugby world cup.
Given that travel and doing cross-border business has been difficult with the recent challenges of the Covid-19 pandemic and the UK's EU exit, this event is an opportunity to reconnect across the Channel and strengthen Franco-British business links. Keeping cross-Channel trade flowing remains extremely important for our businesses and economies and the best way to do this is by working together and building on long-established links between France and the UK.
This event will focus on:
Helping companies to work through issues that could be a barrier to cross-border trade such as new trade regulations, border controls and customs requirements. With the right support and knowledge, these issues can be overcome so the event will include presentations from various experts in tax, customs and controls to explain solutions to help all types of business to grow their cross-Channel operations.
Identifying new business opportunities. Kent and Hauts-de-France share common sector strengths thanks to their geographical proximity. This event is aimed in particular at businesses from 2 key economic sectors: agri-food and transport, storage & logistics, both of which have been impacted by recent events and evolving economic economic trends. There are significant opportunities to link up and grow these sectors on both sides of the Channel.
Why participate?
Meet experts who can help you deal with post-Brexit trade barriers
Meet potential new business contacts and partners from both sides of the Channel
Support the expansion of your business operations in France and mainland Europe
An opportunity to introduce your business to delegates from France and the UK
Celebrate the run up to 2023 rugby world cup in France, with a game between Folkestone (Kent) and Armentières (near Lille)
Travel, accommodation and subsistence costs will be fully covered by the project.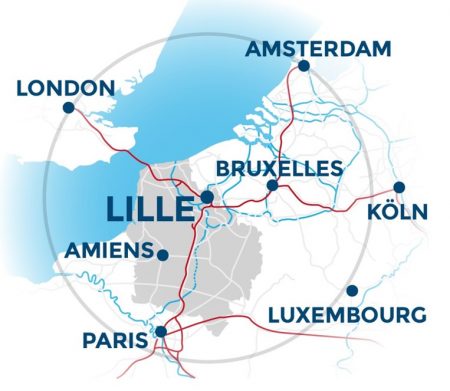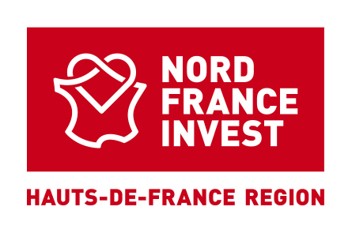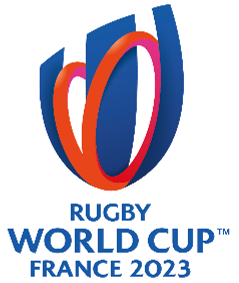 Health & Life Sciences Update
Health Tech & Innovation days (France) – 13-14 October, Paris
This annual event will be an opportunity for innovative SMEs in the pharma and health care fields to connect to other businesses and healthcare professionals. Further details to follow.
Boost4Health is ending…
The Boost4Health project has connected Kent companies to Life Science clusters and contacts in several North West European countries. The main project has come to an end but Kent remains connected to various Health & Life Science clusters in mainland Europe. If you need information or connections to European Life Science networks and clusters, Kent is part of the Council for European Bio Regions (CEBR) and we can help  to keep you in touch with European counterparts. Find out more about Boost4Health and the European network by clicking this link.
BIOREGATE FORUM – The 3rd edition of the European Regenerative Medicine Forum
The University of Nantes, the Catholic University of Louvain, Atlanpole Biotherapies and Kent International Business are inviting companies to join the 2022 BIOREGATE FORUM.
Kent businesses are eligible for a discounted entry rate – please contact us for more details.
When? 21-23 September 2022
Where? Louvain-la-Neuve, Belgium
Please click here to find out more about the event.
Why attend?
Meet over 150 international delegates : experts from research, start-ups, SMEs and pharmaceutical industries, present your technology or products in the exhibition area and get qualified contacts  during the one-to-one sessions.
Hear from expert speakers coming from all over the world on extracellular vesicles for tissue repair, cell therapy, 3D printing/bioprinting, biomaterials/personalised medicine, tissue decellularisation.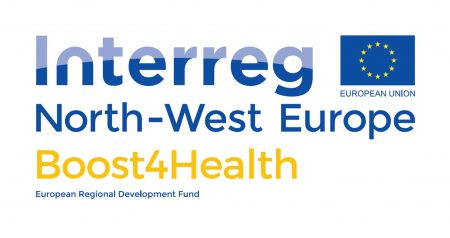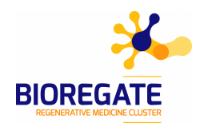 Celebrate your Export Success:
It's always good to share your successes. If you've recently done well with your international sales, why not apply for an award to get some well deserved recognition: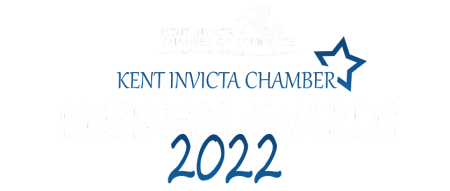 Could you spare half an hour to share your experiences of the pandemic?
Kent County Council is running a business support project called C-Care (Covid Channel Area Response Exchange). Its French academic partner 'CESI' is carrying out some work to determine what  factors can promote business resilience during economic shocks. If you'd be willing to take part in a short online interview about the good and bad sides of the pandemic for your company, this would help us to understand the impact of the pandemic on SME Business Models. If you operate in the agri-food industry, tourism or IT/digital then we'd be particularly keen to hear from you.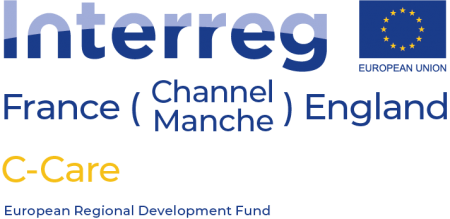 DIT: Supply Chain Resilience Guidance:
The Department for International Trade has developed new Supply Chain Resilience Guidance, alongside the Centre for the Protection of National Infrastructure (CPNI). The guidance aims to support businesses to strengthen supply chains by mapping them, identifying potential risks, and developing plans to help minimise potential disruptions to business operations.  Please click here to view the guidance.
Innovate UK Grants – the environmental sector and healthcare
UK-based SMEs are being invited to apply for innovation grants for projects contributing to achieving net zero and reducing environmental impact through:
user-centric low carbon heating and cooling solutions
energy generation, storage, management, and active user engagement approaches to energy efficiency
zero emission powertrain system development, and digital solutions to optimise transport
environmentally focused manufacturing, supply chains and circular economy solutions
Successful applicants could claim 100% of eligible project costs up to the maximum of £50,000.
Competition opens: Monday 11 July 2022
Competition closes: Tuesday 26 July 2022 11:00am
The project must lead to new products, processes or services that are significantly ahead of others currently available, or propose an innovative use of existing products, processes or services. It can also involve a new or innovative business model.
The idea must focus on either achieving net zero or self-driven healthcare, and how new technology can enable affordable, adoptable and investable innovations in these areas. Innovate UK is particularly interested in proposals which will help you:
develop both your idea and your business
create a new revenue stream
evidence and enable your market, funding and commercialisation plans
show what's feasible, helping you decide whether to pursue your idea further
catalyse further innovation on your path to commercial success
respond to changing market conditions